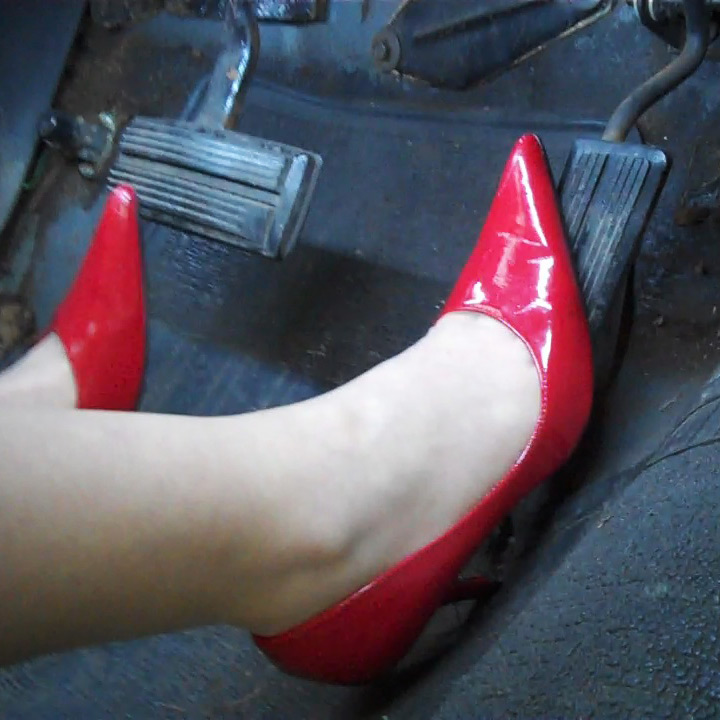 PTP592 – Cassandra Drives & Revs the '74 Dodge Coronet for You in Shiny Red Pleaser Pumps – Custom 592
March 4th, 2021
Outfit & Shoes
Long knees dress, pantyhose, red Pleaser Pumps

Scenario
In driving video, Cassandra is aggressive on gas pedal, smashing, flooring hard**, does a sexy game with the dress for Paolo and drives fast. And then does a final hard revving. Of course, she seduces Paolo with her voice and legs…

**This is more of a medium-aggressive driving style.
---