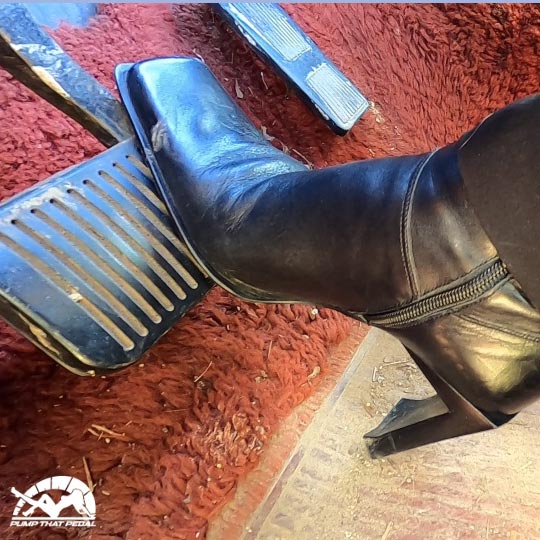 PTP1311 – Jane Domino's Boss Sabotages Her Jeep — No Brakes! – Custom 1311 (HD-WMV)
April 18th, 2021
Outfit & Shoes:
Outfit: office workplace suit (e.g. blouse) with dress pants.
Shoe: Boots (don't tuck pants into boots.)
Scenario
Jane Domino left workplace, telling her boss over cell phone she is heading out for the assigned errand. She drove away in the wagon, not knowing that the boss has tampered with the brakes. When Jane came up to a curve and applied the brakes, the car just keeps going. Panicked, she repeatedly pumped the brake pedals, but the car wasn't stopping. She also tried the emergency brake, but didn't work either. Jane then realized that the "errand" might be a set up; it was the boss's plot to get rid of her to keep his secrets. She cursed the boss for setting her up and pleaded with the car to stop, but it was no use as; her car got close to traffic, and she let out an "omg" scream as the video fade in apparent collision.
Body shot perspectives: From passenger seat and from the windshield looking to the driver. Alternate between the two.
Footwell perspectives: Left (driver's door) and right (passenger seat) views. Top view from driver's line of sight to the feet.
---