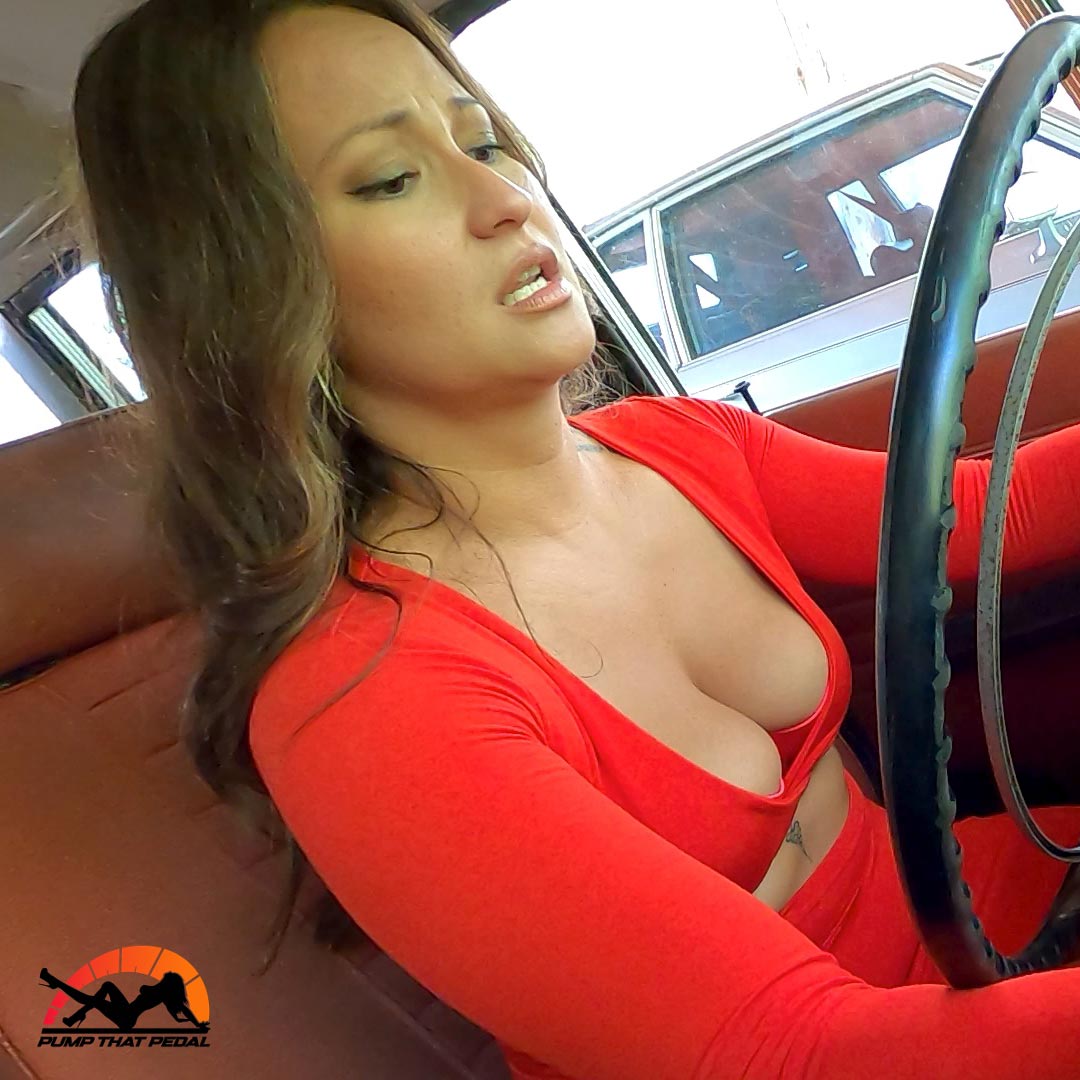 PTP1313 – Jane Domino in 'Daycare Cranking Dilemma' – Custom 1313
April 20th, 2021
Outfit & Shoes
Red dress like custom 1198
Scenario
Camera like custom 1198
Jane is picking her step-son from school. She is outside talking with some parents and after some seconds she enter in the car where her son is waiting. She adjust the seat and back-mirror and then open the window to finish talking with other parents that are outside. She starts cranking the car while talking with them. She is not worried because it is an old car and is normal hard starting. After some tries she says goodbye to parents because she has to focus on starting the car.
Then she close the window but parents are still outside. She talk to her step-son and smile just to try to calm him. She continue cranking, the car is sputtering a lot all time and she is really embarrassed. She smiles a lot in a sexy way to the parents that are looking her and laugh because she is very embarrassed.
She bounces just a little bit sexy while cranking and car sputtering.
She begs to the car also in a sexy voice.
While trying to start she also has to calm her son that is starting crying. She can moves her head with the cranking rhythm sound trying to calm him.
Finally car starts and she goes.
It is very important for me the face gestures of Jane smiling and being embarrassing with the situation of the car sputtering and parents looking at her. She also "speaks" with parents across the closed window of the car and laughing because the car is not starting.
---