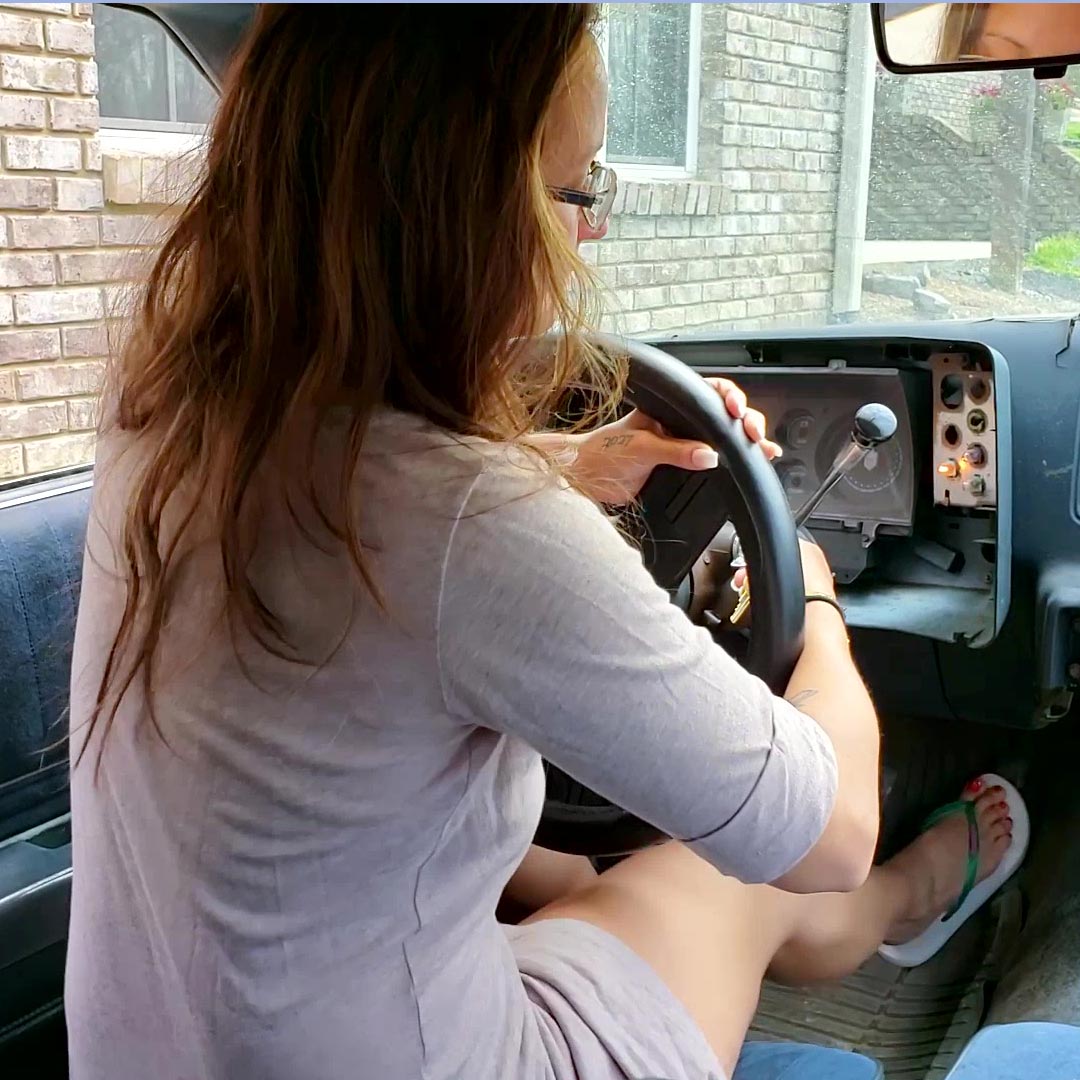 PTP1301 – Jane Domino Woke Up Late to Pick Step-Mom Up from Airport, Cranks the Monte in Pajama's – Custom 1301
April 10th, 2021
Outfit & Shoes
Pajamas "same way" – no bra from the the video posted on 3/20/21. Shoes from the site – Size 7.5 Green & White Havianas Flip Flops
No make up. Hair not done.
Scenario
Jane's step-mom works the over night shift and she has to pick her up from work early in the morning. She woke up late so she just runs out to the car in her pajamas (full body camera front view)She gets in the car (please make sure seat is back as far as it goes). Puts key in and starts pumping it with slow full pumps to the floor. (Passenger view full body) She turns the key and continues pumping the pedal slowly all the way to the floor and nothing.

She starts giving it full leg firm pumps to the floor, then turns the key lifts off the seat and buries the pedal in the floor (footwell close up). The car starts to sputter so she starts bouncing and pumping fast to get it to catch. It starts but stalls as she tries to clears it out.

Jane wraps her arm around the wheel, extends her leg all the way pressing the pedal into the floorboard and turns the key. After about 5 seconds she lifts off the seat and tries to jam the pedal even further into the floorboard (over the shoulder camera). It starts to sputter so she starts pumping it faster begging it to start but it conks out as she's trying to clear it out.

For rest of vid The car continues to just tease her and just sputters like it wants to crank but no matter what she does it won't catch. It just sputters continuously and floods out.

Mixture of full body shots passenger side/footwell/over shoulder/and front view while bouncing.

A lot of begging and cursing while trying to crank. Mixed pumping styles – holding it to the floor, holding to floor then burying it in the floorboard lifting off the seat. Slamming it to the floor with full leg pumps.
---