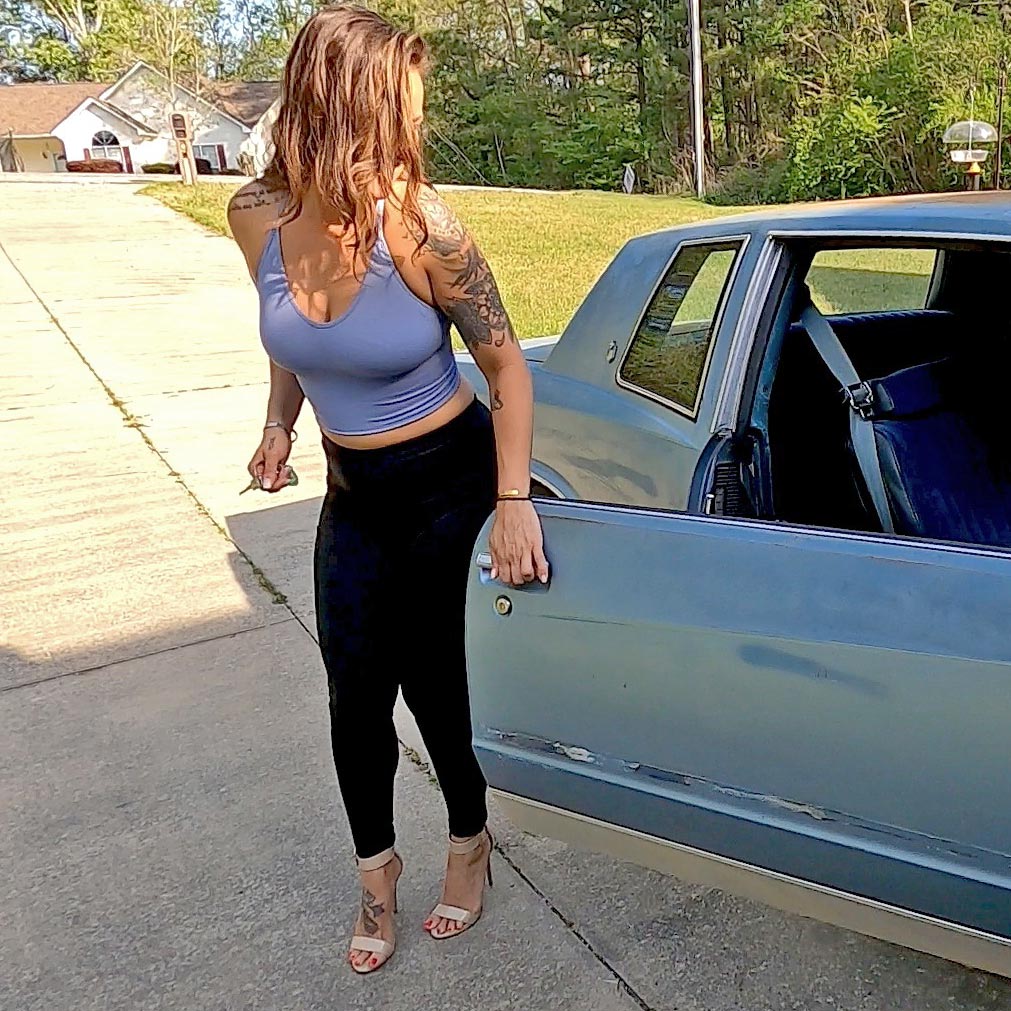 PTP1310 – Jane Domino Sexy Neighbor Teases & Seduces You with Cranking & Pumping her Old Chevy – Custom 1310
April 14th, 2021
Outfit & Shoes
Sexy leggings (jeggings or black), tight top showing cleavage, tan stiletto sandals
Scenario
My POV.
I'm her neighbor. We haven't met yet but we've waved at each other.
Jane's car broke down in the driveway yesterday, and she's done sinking money into it. She's seen me working on my car before, so instead of getting it towed again, she's gonna use her "charm" to get me to fix it.
I'm out taking a break when I wave at her as she walks to her car. She gets in as I'm getting ready to continue with my outside chores, and I stop when I hear it not start after two or three short attempts. I look back as you're trying again, a few longer tries as I slowly walk toward her. She's playing up the poor damsel as she notices me walk up, she gets out and flirtatiously introduces herself, while asking if I can take a look? She leads me back to the car as she shows how she's trying to start it, leg out. She bounces seductively as she pumps and cranks a few times, giving me the eyes in between each crank, and loving that I'm roped in. She pops the hood, flirting with me as I poke around. She notices me checking her out too, and she flirts harder. I tell her to try again, and I watch her pumping and cranking. She notices that I'm getting harder as I watch her, especially her feet. While we go look under the hood again, she asks if I like her shoes, showing them off before trying again. Now, she's looking at me as she tries, seeing how turned on she can get me. I've actually fixed it, but now she purposely floods it to give me a show. She tells me as much, asking me if she likes seeing her crank it, before she finally lets it start. She sees how hard I am, thanks me and says she's got something in mind to reward me later.
---