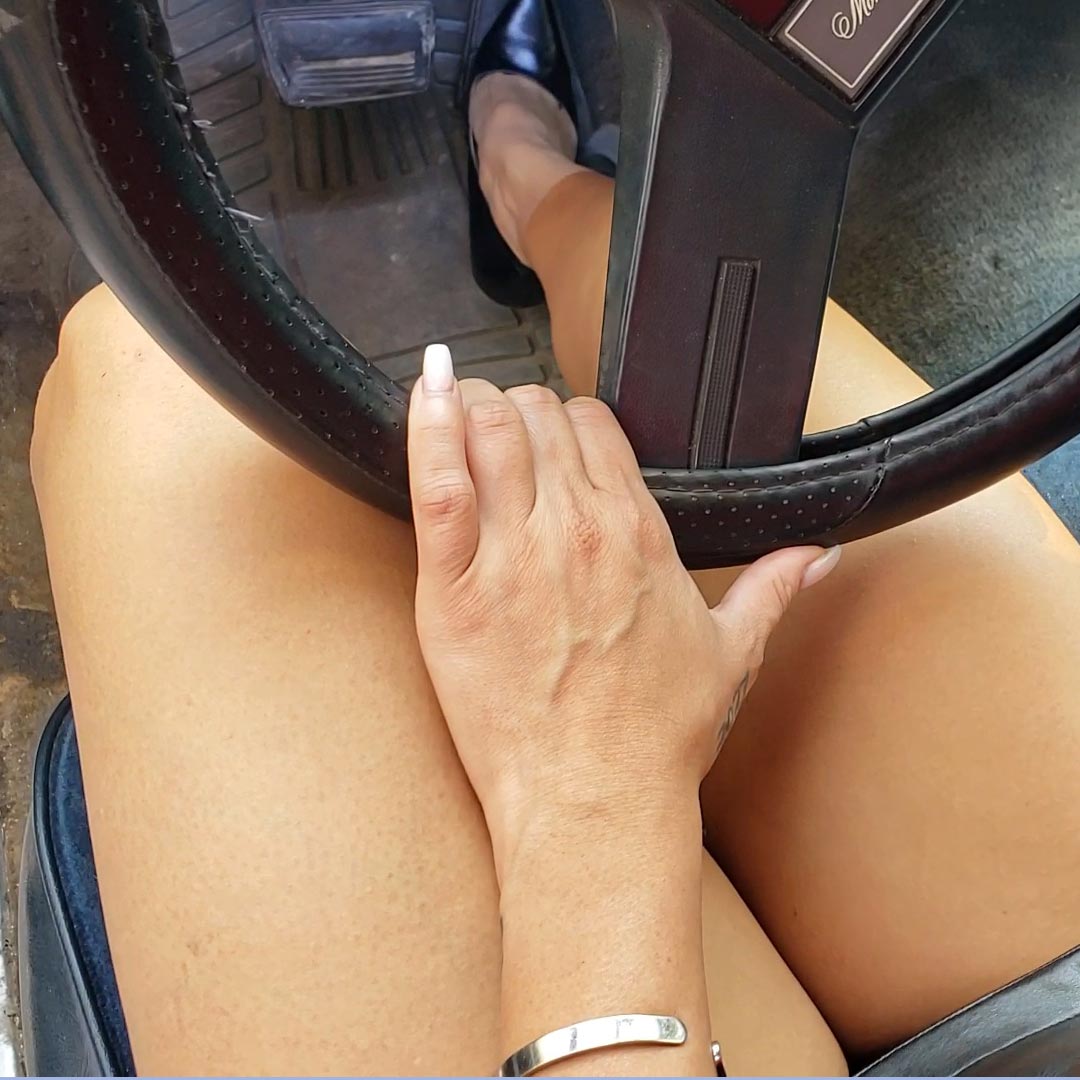 PTP1308 – Jane Domino Hard Revving in Black Leather Pumps, Miniskirt & Red Lips – Custom 1308
April 14th, 2021
Outfit & Shoes
Sexy secretary outfit.
Short skirt / blouse open to show off Jane's cleavage.
Black Leather Pointed Toe High Heel Stiletto Pumps (Used in Custom 1085 – Renault Revving)
Red lipstick.
Scenario
Straight hard revving video.
Would you please start the clip with Jane walking up to the car and jumping in. As she jumps in she shows off her pumps then just let her loose on the car with her awesome hard revving.
Would like some sexy / teasing dialogue throughout. Leave that in Jane's hands.
Camera Angles;
To be taken from the drivers side with driver door left open and unobstructed view of Jane's right foot on the gas pedal.
Mixture of;
1. Full body shots. A few teasing looks to the viewer.
2.Legs and feet/high heels.
3.Good close ups of Jane's right foot smashing the gas pedal hard throughout.
4.Looking down from her POV into the foot well.
Can you please conclude with a final lingering shot on Janes feet and high heels on the pedals.
---