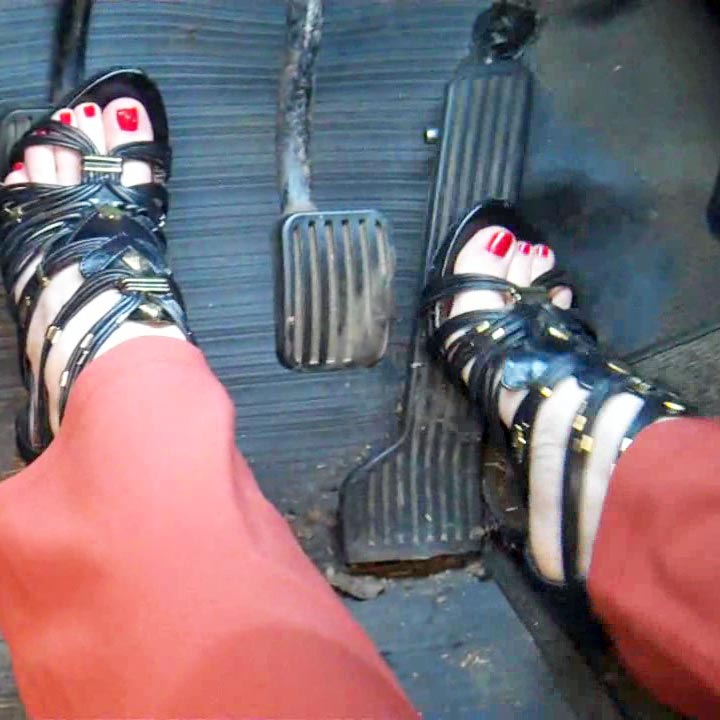 Curator Cassandra: Log Entry #13
May 11th, 2022
Starting up the old VW Bus after getting some restoration work done to it. Some light revving for a bit before turning it off and heading over to the old Volvo. She turns the key on the Volvo but there's not starting sound at all. The lights are on but the starter is not engaging — must be a bad battery connection. She gets out, checks it and gets back in to have it fire up after about half-a-dozen pumps and the car purrs like a kitten.
She's wearing orange dress pants and black leather strappy stiletto sandals with red toenail polish. All filmed from her point-of-view.
**Just a reminder that all of these 'curator' clips were done in between shoots and I was never around for them. It was up to Cassandra on when she'd go out and see if the cars would start. She was just making sure they all got started occasionally to get the fluids moving and check condition of the battery.
---