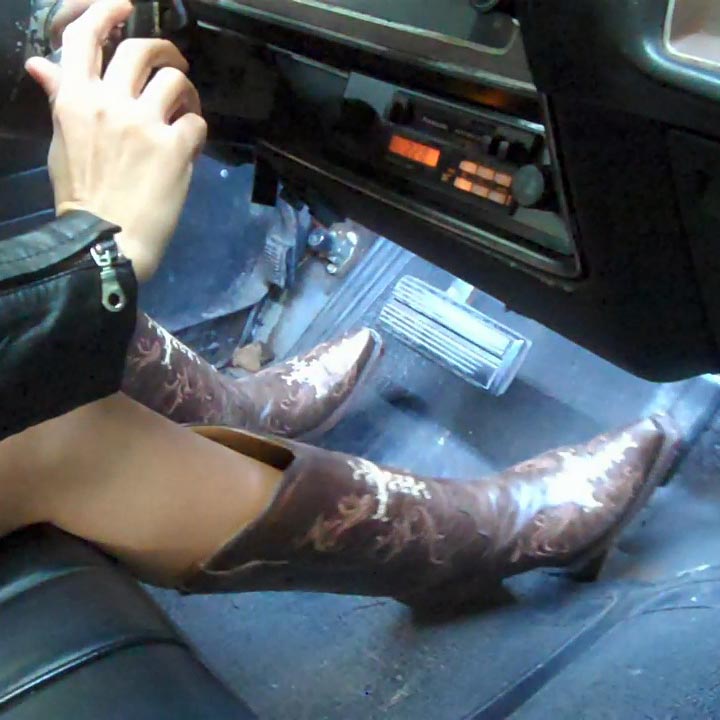 Damara Coronet Cranking & Driving Brown Cowgirl Boots, 1 of 2
October 21st, 2023
Adjusting the seat in the old Coronet was always a fun chore. Best way to explain it to models was we have to 'dry hump' together. It takes a minute to get the seat just right for Damara before she can try and get the car started. It takes a few tries before the car responds and she doesn't waste time revving it aggressively. It stalls on her and she repeats this cycle a few times until the car is warmed up…or so she thought.
When she finally gets it running, she backs the car up but gets a little stuck in the ditch. Ignore the douche in the background, can't get good help anywhere these days — she spins the tires a few times trying to get out.
The rest of the video is her trying to get to the road to start driving but the car keeps stalling on her. It stalls, she does some flooded cranking and then some hard revving before taking off.
Some talking amongst us as this is a somewhat casual video in nature.
---