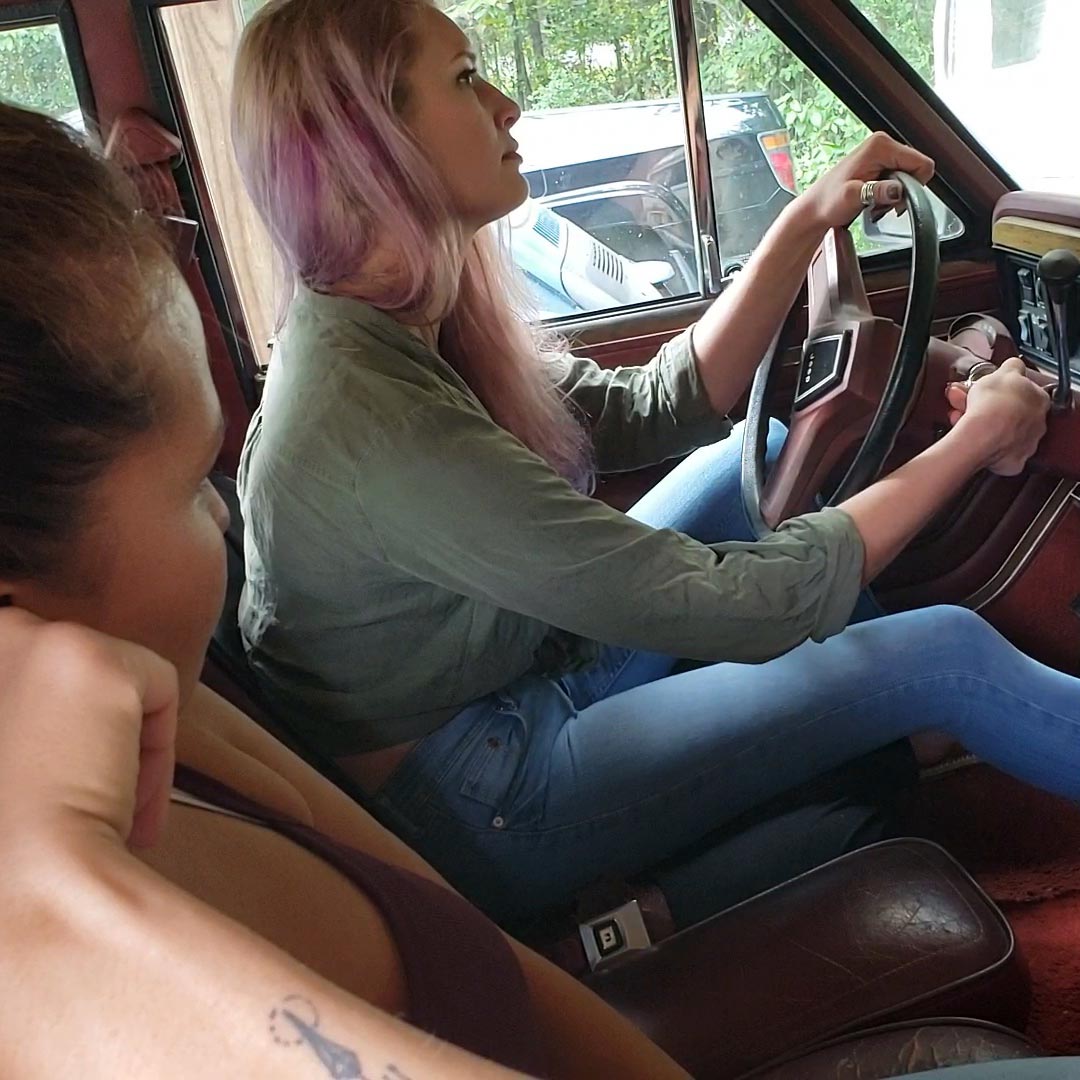 Heidi & Jane Jeep & Volvo Startups & Shuffle in Flats
January 17th, 2023
Heidi & Jane walk out to the old Jeep in their flats. Heidi is wearing some tan strap sandals while Jane is wearing ballet flats. When they get into the car, Heidi has to adjust the seat way back and asks Jane if she drove her car last. Heidi takes a handful of cranks to get the old Jeep fired up.
"There we go." she says and puts it in reverse. When she starts turning the steering wheel, she can hear she's out of power steering fluid…old cars, they leak, ya know? So she pulls up to the garage and grabs some fluid. The only problem is she can't find any. Jane suggests they take the Volvo.
Heidi moves the Jeep and Jane gets in the Volvo, gets it started and does a little revving before they finally leave.
---