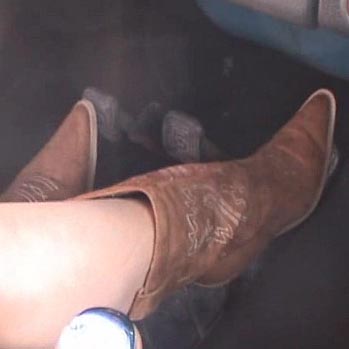 Mandie Aggressively Driving the Bug in Brown Cowgirl Boots, 1 of 2
September 13th, 2023
Mandie, with her signature chomping on a piece of gum, gets situated in the old 1972 Super Beetle before spinning the engine over. It fires up but dies.
"Oh, you gonna die on me?" she asks, smacking away before spinning it over again to where it fires right up. She revs it a few times then backs it up onto the driveway and then heads off. She has her usual commentary mixed in while she drives the old Bug, banging up and down through the gears and working the pedals in her suede cowgirl boots.
**WMV files don't stream with the 'Watch It' button. You can only 'Download'.
---