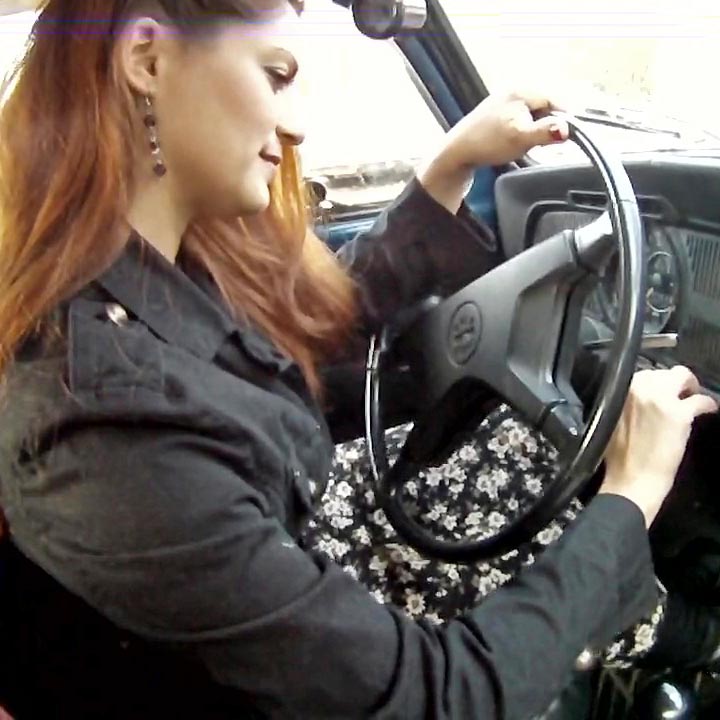 Vivian Ireene Pierce Pumping the Old Bug to Take It for a Drive OTK Boots
October 15th, 2023
"It's so nice out, I think I'll take the old Bug out for a drive. This old car needs to be driven once-in-a-while." she says as she puts her purse behind her seat and gets situated behind the wheel. She's wearing a long skirt with black leather boots and a dark denim jacket. She turns the key and the engine just cranks over while she pumps the gas pedal. She tries it a few more times, rhythmically pumping the gas to get the old and cold engine to fire up. A good while goes by and the engine hasn't even given her any signs of starting.
"Come on baby." she says to it softly but the car doesn't respond.
"I know, I should have driven you a little while ago and now you're mad at me." she admits to which the car sputters and fires up but sounds rough. She revs it up for a bit before trying to leave but the car still stalls on her when she tries to get it turned around.
"Why are you doing this to me today, are you THAT pissed off at me?!" she whines, trying to get the car fired up again.
Driving, stalling, flooded starts and lots of begging throughout this clip. This was filmed quite a while ago with the first generation GoPro's, so the black boots against the black carpet on an overcast day don't show up that well. Turn up your brightness on your player will help a little.
---