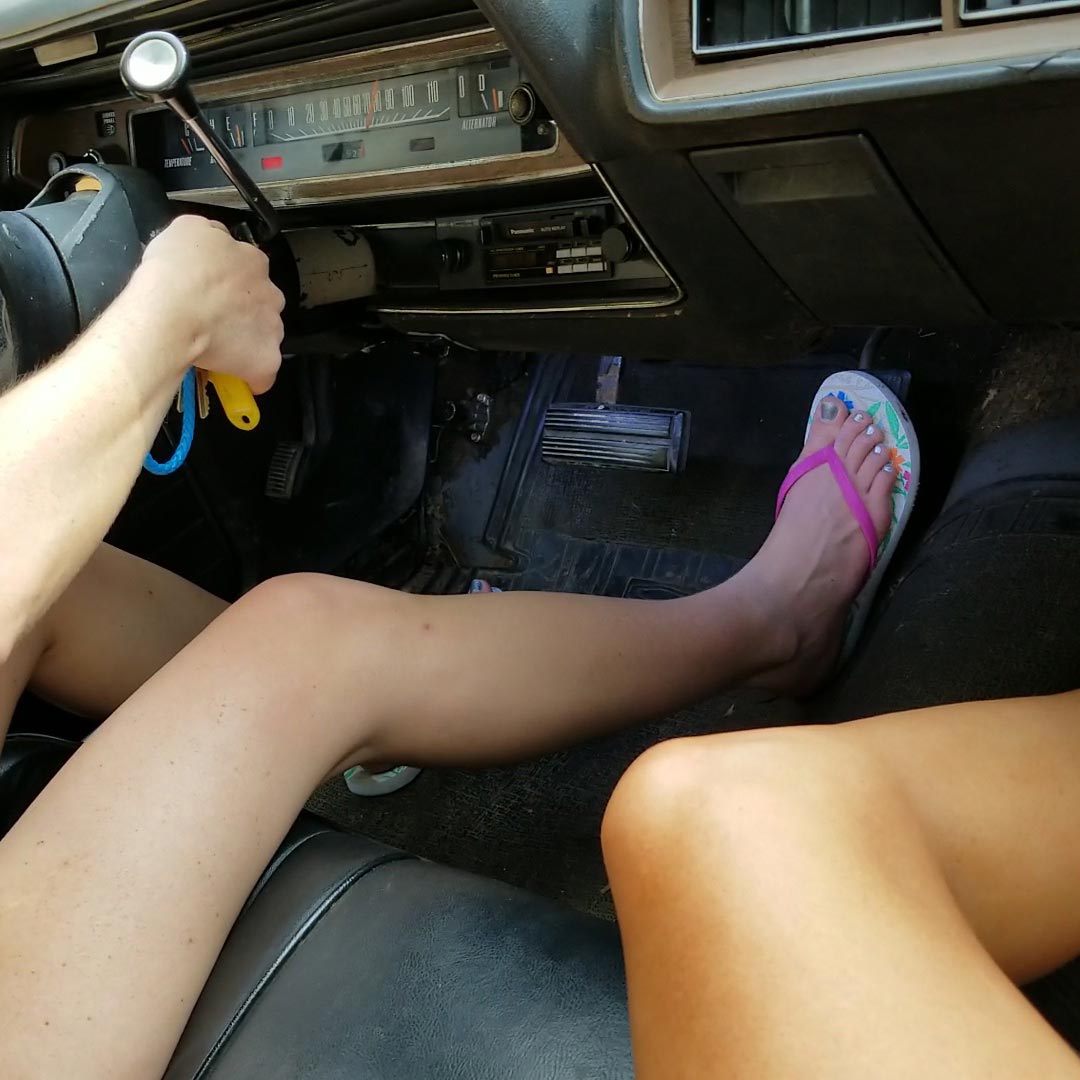 Britney & Sasha PTP Shuffle in Flip Flops & Keds
September 3rd, 2022
Time to swap out and move some cars. Sasha starts out in the old Coronet wearing some flip flops. It takes a few tries to get it going before they can head out. Britney is filming and you're getting a good pov shot of Britney's long legs and Keds along with Sasha's extremely long legs and flip flops. They talk back-and-forth as Sasha maneuvers the car around because these land barges sometimes take a team effort to not hit things.
Next up is Britney driving the Monte Carlo. She gets it fired right up, much to Sasha's shock since she had many problems getting it started earlier (a different video). Britney has a tough time getting the Monte turned around. Lots of stalling (car mostly starts right back up) but a lot of movement between the brake and gas as she does a 72-point turn. She's a little stuck at times because the yard is a mud pit but never fully stuck, only enough to add to the struggle.
After getting the car turned around, she drives it down the street to park it.
---