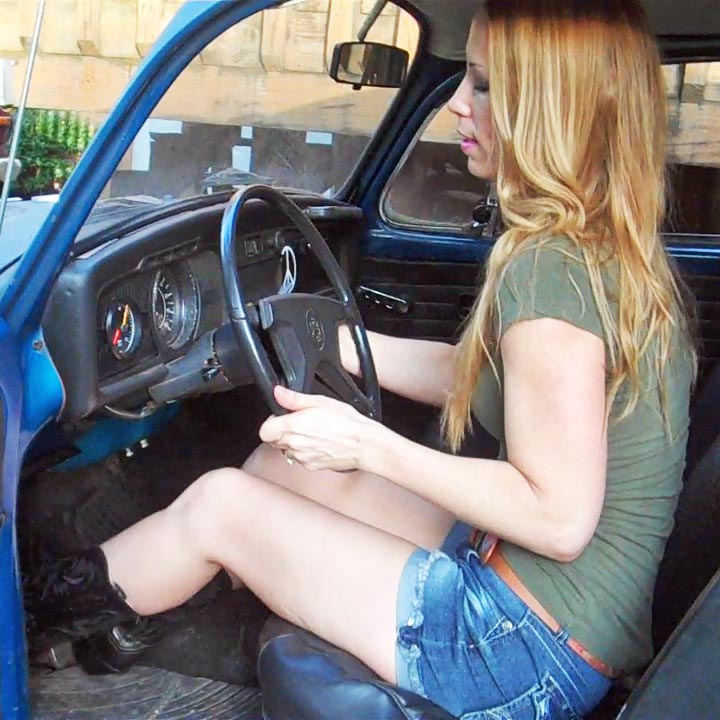 Cassandra Floods Scarlet's Car & Asks for a Ride Home
October 28th, 2021
She's such a bad friend. She plays a trick on Scarlet by flooding her car out then asking her for a ride home. Who does that?
It takes a bit to get the old Bug flooded out. She pumps the gas pedal constantly and the car does start up quite a bit but sometimes, it's more flooded than others and takes a few tries. She wants to get it flooded to the point where it'll crank over without starting consistently. She finally gets it flooded nice-n-good, so time to go find Scarlet and get that ride home…hmm, where is Scarlet? *looks around*
*No scene of Scarlet cranking the car.
---