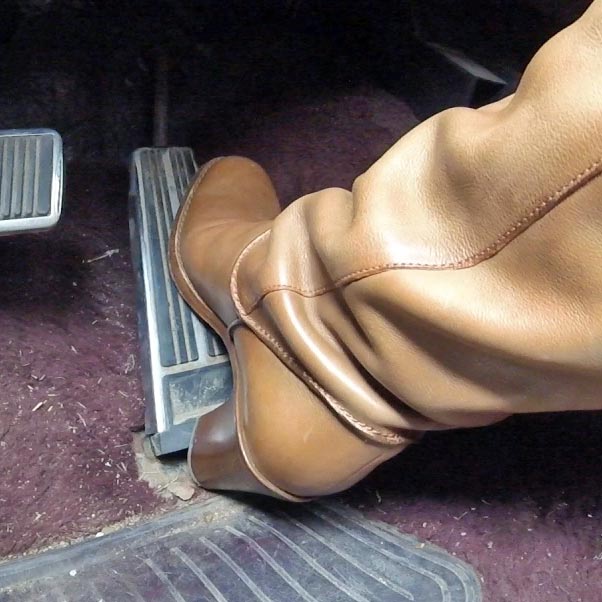 Cassandra Driving the Caddy to DMV in Tan OTK Boots, 2 of 2
September 14th, 2021
Got our business done at the DMV and heading back. Cassandra gives a little synopsis of our adventures and then goes to start the Cadillac to leave but it doesn't start. No biggie, she tries again…still no luck.
"IF I can get the kitty to purr for me…come on kitty kitty!" she says as she pumps the gas a few times then spins the engine over for that 'third-times-a-charm-right?' and thankfully, it starts up.
It's just starting to rain as she gets on the road but no worries, she's in a land barge, so she's good. lol She mostly drives using her left foot to brake instead of just using her right foot.
This time, the main view is the foot-well camera while the picture-in-picture view is from the dash cam.
---