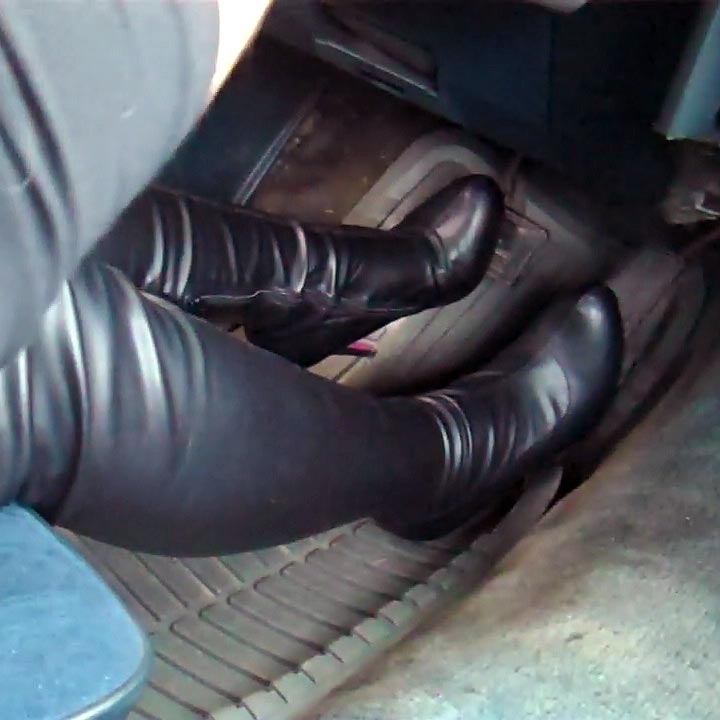 Cassandra Cranks, Revs & Drives with Britney – Sexy Secretaries
March 18th, 2023
Well, the plan is to head back home but Cassandra isn't able to get the car started. Britney is filming from the passenger side watching Cassandra's black leather thigh high boots pump on the gas pedal to get the car fired up. Cassandra gets the car to sputter and run a few times but it stalls out before it gets cleared out. She gets it fired up at one point and is able to get it cleared out enough to where she can romp on the gas and give it some hell in hopes to clear it out for good. All is well until she goes to pull away and the car stalls on her a couple of more times before she can get it on the road.
They chat throughout the video with Britney giving some encouragement to Cassandra during her struggles to get it started and then some random banter during the drive.
**Changed the title of the post to better reflect the content within the video. Some good hard revving and then some driving in this video. The title made it seem like just a cranking video.
---