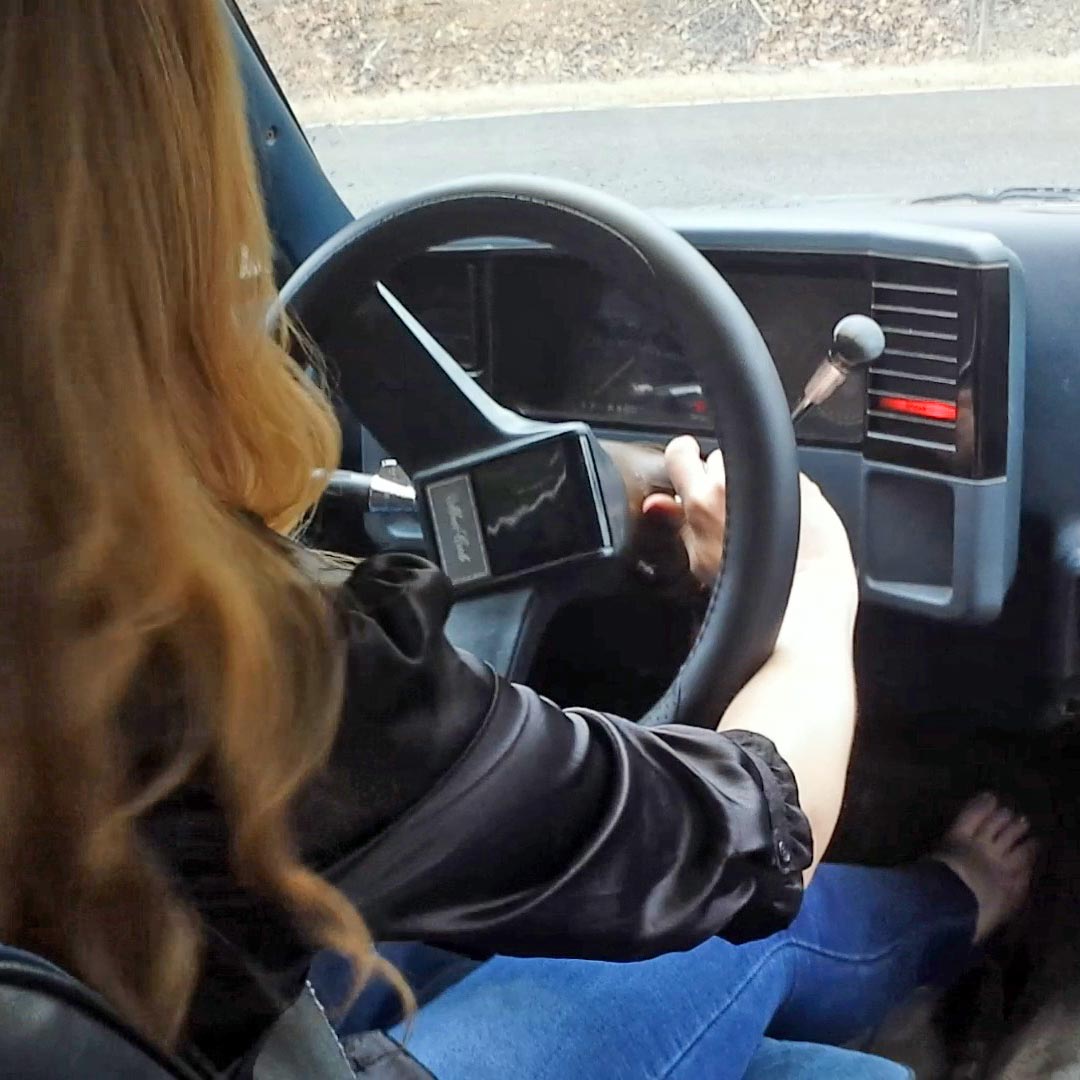 Cassandra Driving the Stubborn Monte in the Rain with Samantha Ford
June 3rd, 2022
I'm filming from the backseat as Cassandra drives Samantha around in the old Monte Carlo. It's been raining today, so the roads are damp but that doesn't mean you gotta drive like a grandma. It takes Cassandra some effort to get her car started before heading down her drive and turning onto the road with the inside tire spinning trying to get traction on the wet pavement.
Cassandra is wearing a pair of leather strap wooden sandals at first but kicks them off later to crank and drive barefoot. She lays into the gas pretty hard considering the road conditions and you can hear the engine opening up all barrels to meet her requested demands. However, her aggressive stopping does put a strain on the carb and it stalls out almost every time. It loads up with fuel and is a bitch to get started, especially one time where she spends a couple of minutes cranking the car at a stop sign.
Samantha is just watching the pedal work from the passenger side and along for the ride.
---