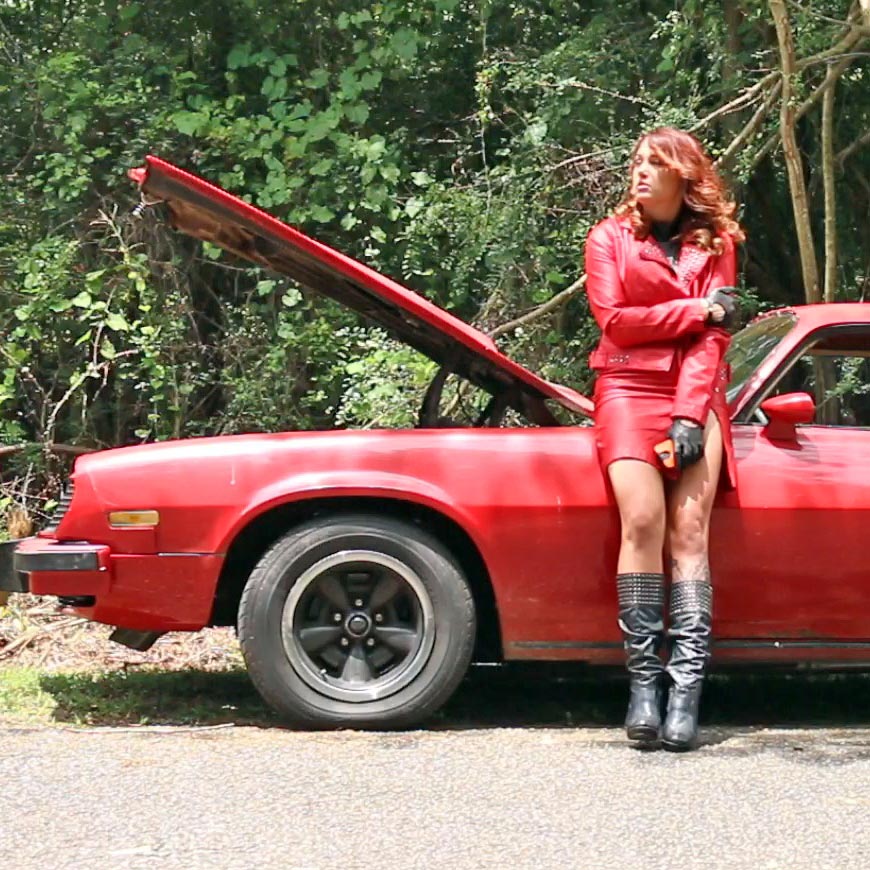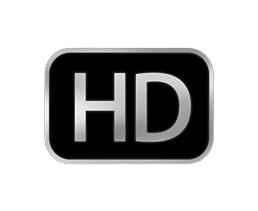 Dirty Diana's Z28 Broke Down in Red Leather Suit & Boots, 1 of 2
July 6th, 2021
Diana is waiting by her broken down red Camaro. She's got the hood up and video opens up with her leaning against it and looking at her phone. She's dressed in a red leather suit with a slit in the skirt, a black leather top and black leather boots. She's waiting for her help to arrive and is getting impatient. She stares at the engine for a moment and starts going over the check-list in her head of what happens when her old car doesn't start and what to do to get it to start. Kind of like trying to self-help her situation by talking out loud.
"It doesn't smell like gas….well, not as bad as it did." she says to herself. Might as well try it again while she waits. She gets back into the car, leaving the drivers door open and her left boot on the ground. She spins the engine over, giving it a few pumps. She's looking around, nervous that she's stranded and her rescue isn't here yet.
"Come on, please start." she begs to the car and is looking over her shoulder when the car fires up but stalls back out because she wasn't paying attention.
After some more cranking and getting frustrated that nothing is working, she gets back out of the car and sits on the front bumper, crossing her legs and letting out a big sigh at her crappy luck.
---