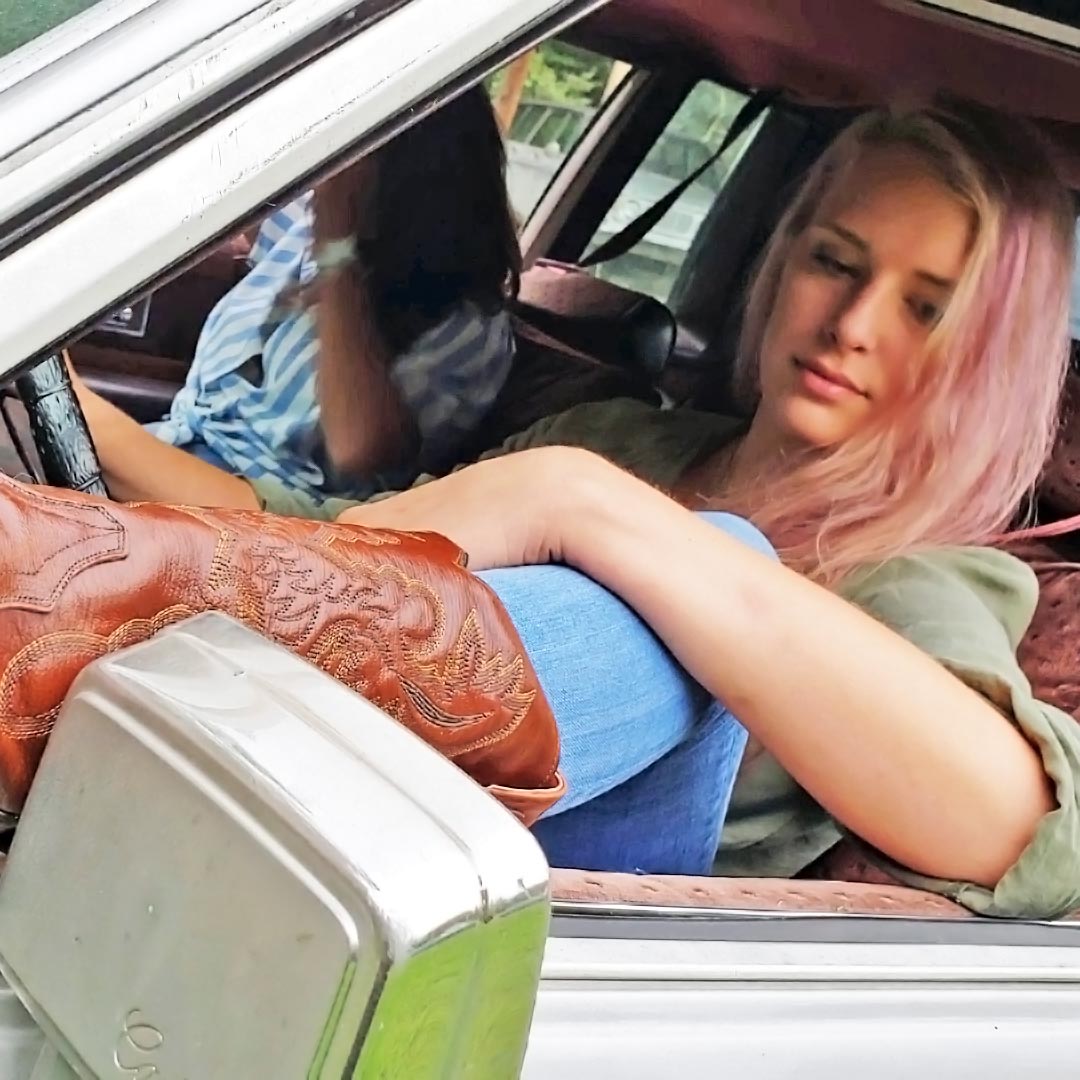 Heidi Revving Up the Smoky Caddy in Cowgirl Boots
March 11th, 2021
She's reversing on the driveway back towards the house and you can see the smoke the old Caddy is leaving in it's wake. She stops and starts revving it up to see if the old 425 engine just needs to be cleared out some before driving. She creates a new bare spot on the gravel drive (as if I don't have enough of them already!) as she romps on the big ole gas pedal.

Filming from the passenger side, you see her sexy shotgun rider, Jane just sitting and enjoying the revving as well. Jane ends up putting her black leather cowgirl boots on the gas pedal from the passenger side to get in on the action a little bit.

Walking around to the drivers side, the revving never stops and Heidi has propped her left boot up on the door of the car so you get a nice sole shot of her boots while she's still romping on that pedal. The car seems cleared out now because the smoke is gone and it's idling smooth. Now it's time for a drive.
---