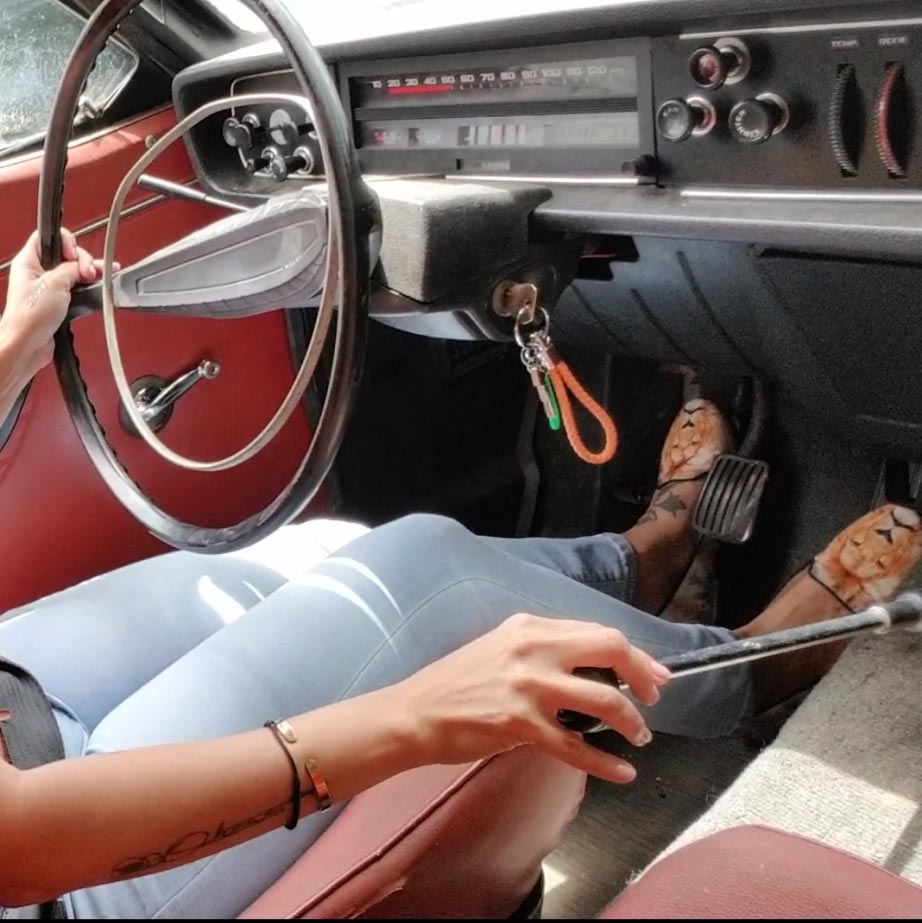 Jane Domino Driving the Volvo in Lion King Slippers
January 4th, 2022
She's running some errands for me today. I've got a 5-gallon bucket of used engine oil I need recycled. so she loads it up to take it to the auto shop to get it disposed of. She mounts the camera to the passenger side and you're treated a nice old start from the Volvo. The long gear shifter shakes each time she cranks it and the more the car sputters, the faster it shakes. It takes a few tries to get it started and she lightly revs it when it's running. She buckles up, revs it a little harder and feels comfortable that it's ready to go.
She kicks off the sandals and drives with her bare feet for a few minutes before getting there.
She drives across town to the store, parks and heads in. Unfortunately, because there was too much gas in the oil (gee, I wonder why?! lol), they wouldn't accept it. The guy helps her haul the buckets back to the Volvo and she heads back home.
---