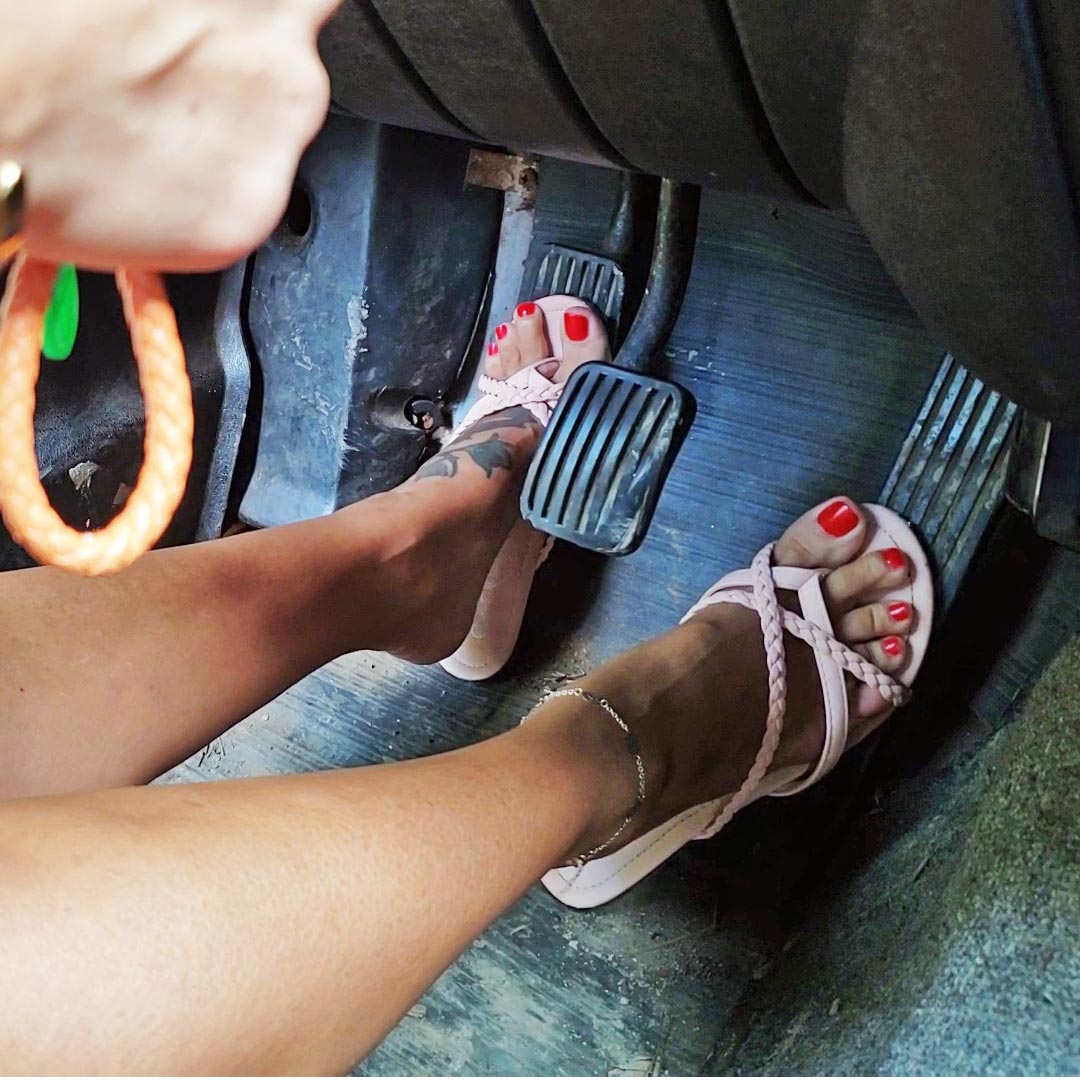 Jane Domino Gets Gas for the Volvo in Leather Skirt & Pink Sandals
August 8th, 2021
**This past week has been favoring the Volvo. I didn't realize it till today.
Take another trip with Jane & I as we go to get gas in the Volvo to get ready for an upcoming day of shooting stuffs. She gets the car started, drives to the gas station and then we have some gas station shenanigans before heading back.
She's wearing a white button-down blouse with a purple leather skirt and pink strappy sandals. Her nails are painted red.
---