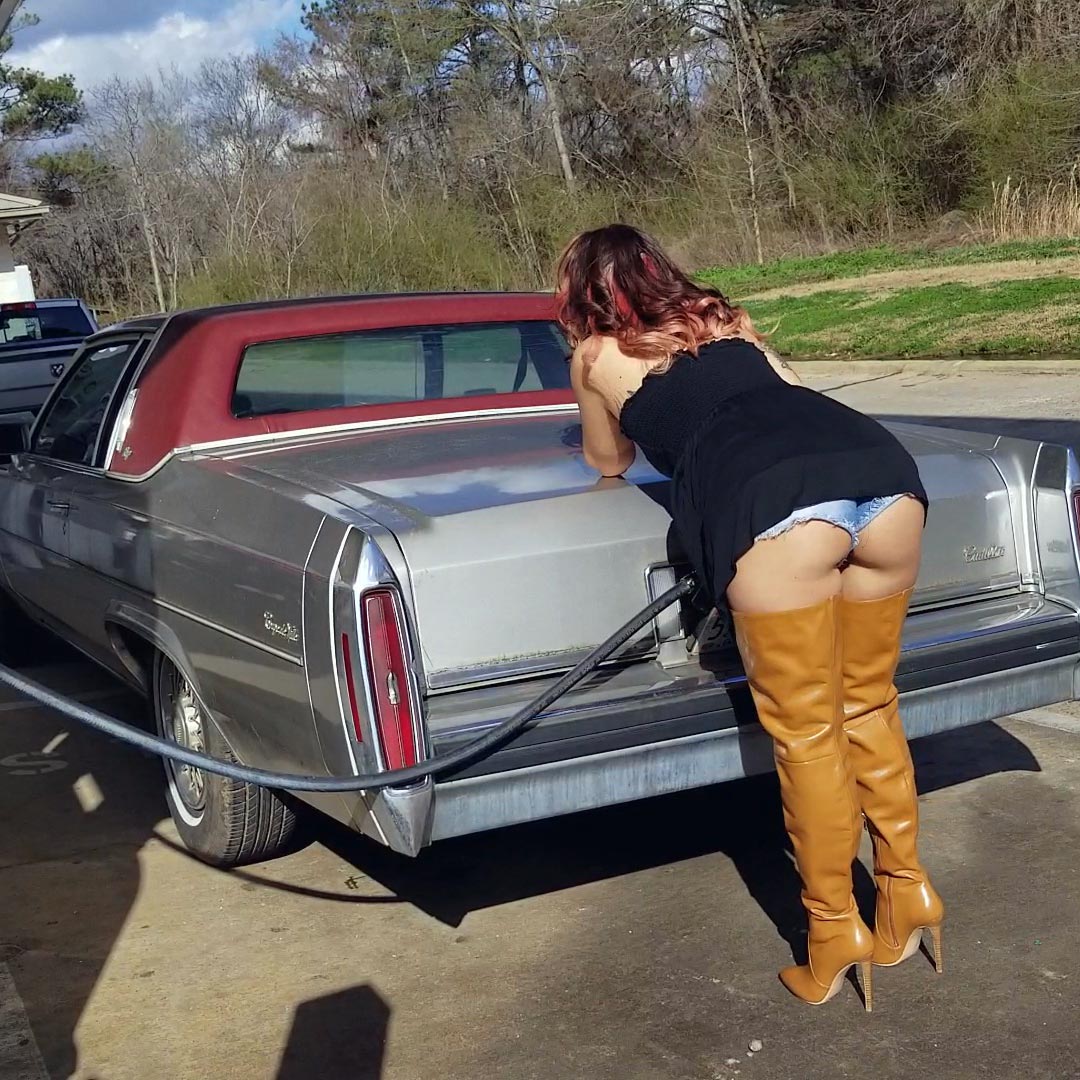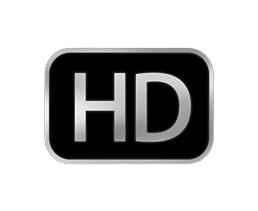 Jane Domino Takes Caddy to Run Errands in 2 Pairs of Orange Boots, 2 of 3
March 18th, 2022
Back with Jane and running errands with her in the old Cadillac. She stomps the gas pedal pulling out onto the main highway for a short distance before tucking into the gas station. Just as she's making the turn to the gas pump the car stalls on her. She turns the roar of the air off and you can then hear how quiet everything is. She fires it back up and gets it parked by the gas pump.
She kicks open the door and before stepping out to get gas she figures this a good time to change boots. She kicks off her tall brown vintage cowgirl boots and slips on those super tall brown thigh high boots. Ah yes, the perfect getting gas outfit! She just 'hangs out' at the back of the car while the car gobbles up all that gas. Nope, nothing to see here…definitely not sweet ass cheeks hanging out from under a pair of barely-there daisy dukes or anything.
Gas is topped off and back in the car she goes. Can't have an ass-tease session without a little pedal-play session before leaving the gas pumps. She hits the gas pedal a few times while giving you 'the look' and then tries starting the car. It takes two tries to get it going, awww, maybe better luck flooding it next time.
She gets back onto the highway with another stomp of the gas pedal and on to our next destination.
We arrive at the PO box and while I'm running in to drop off mail and check for packages, Jane is out in the Cadillac playing with that gas pedal some more trying to flood the car out. She films herself pumping the gas and cranking the car, teasing you by begging for the car to start. When I come back to the car, she doesn't stop the teasing and keeps on going until the car fires up. She does some revving before backing out of the spot to go to our next stop — oops, the car stalled!
---