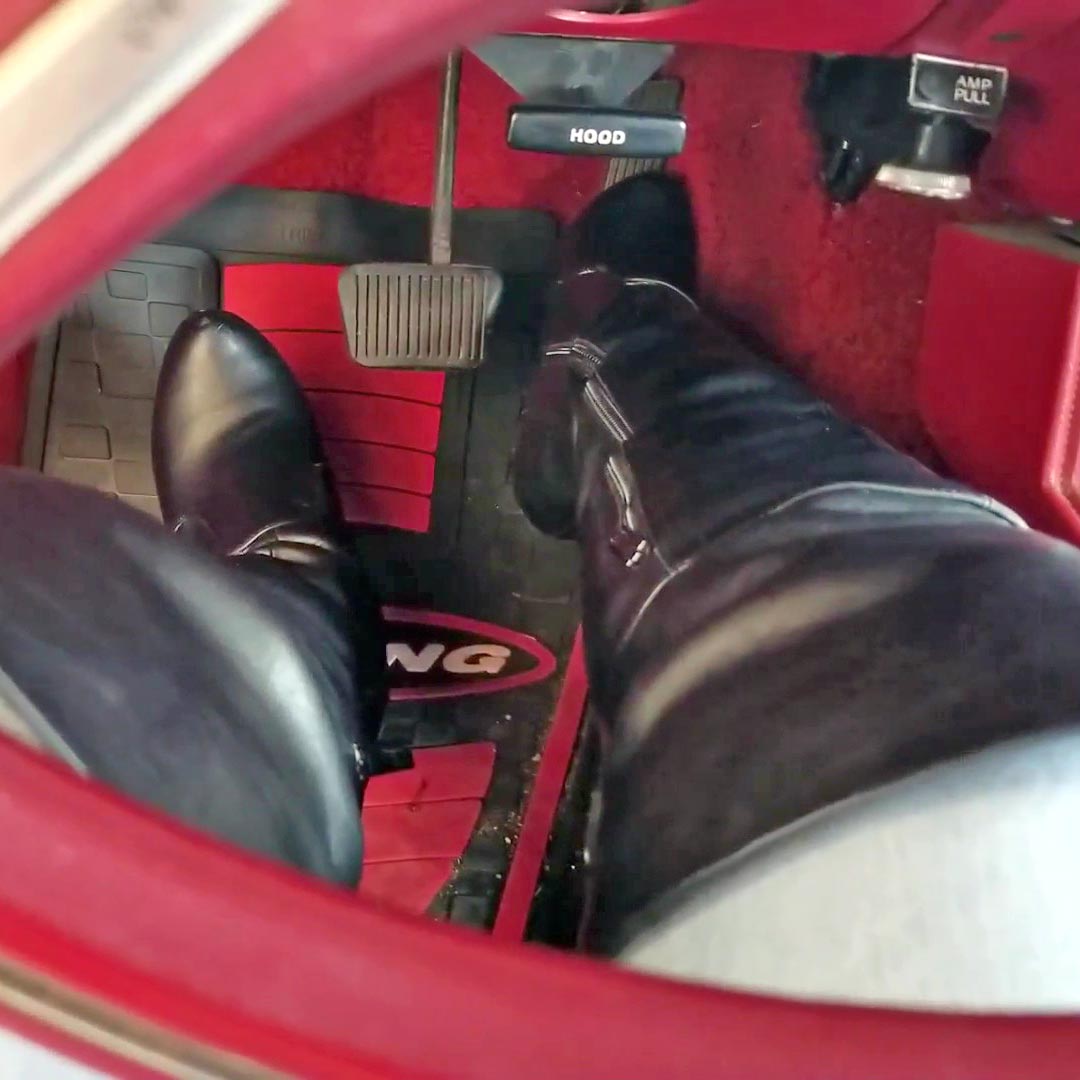 Jane Domino Startups of Her Mom's 1983 Ford Mustang – Episode 03
August 23rd, 2019
Scenes contained in this clip:
-Stubborn cranking in gray booty shortsshorts and white socks.
-Night time chugging startup in green Converse sneakers and jeans.
-Afternoon startup before going to gym in black leggings and black sneakers with ankle socks. Car cooperates nicely for a change. (bummer!)
-Dressed up to go out flooded and stubborn cranking in button down blouse, black long leather skirt and black leather stiletto pumps. Drivers door open angle and from through the front windshield.
-Black leather over-knee boots over light denim jeans crank and rev.
---