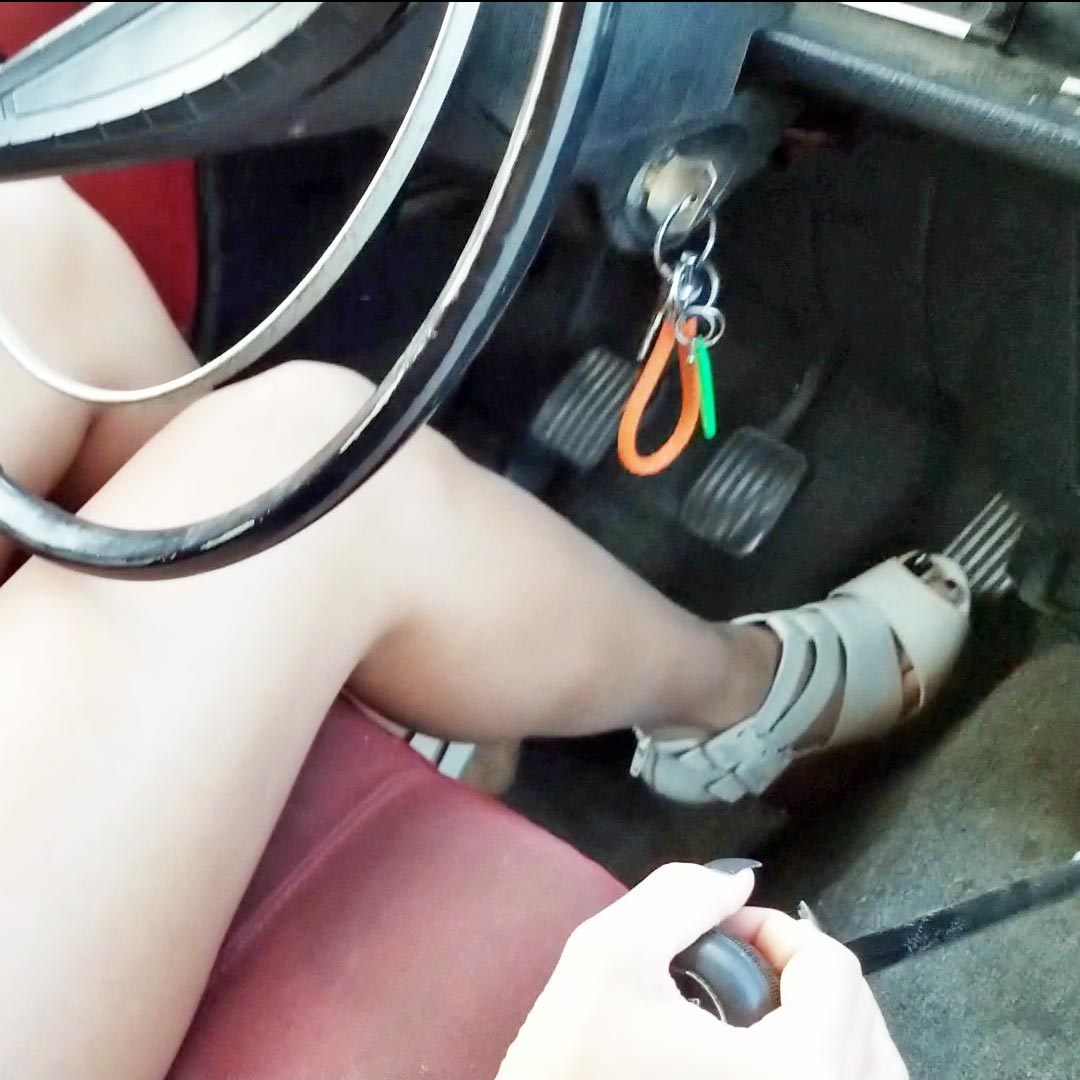 Jane Booty Shorts, Hoodie & Cap Startups & Drive in 2 Shoes
August 12th, 2022
In this clip, Jane is stretching the legs of the Cadillac and Volvo.
She starts with the Cadillac wearing these sexy booty shorts, hoodie, cap and tan pumps. She gives is a semi-quick startup, gently clears it out till it's running smooth and gives it a little revving to get all those fluids in the engine circulated a little bit. Once it sounds good, time for the next one.
On to the Volvo now, she hunts for they keys in the bundle she has in her hands. We banter a bit before she tries to start the car. It takes more work to get this car started. She softly pumps the pedal in those same tan pumps and even gives the choke a little adjustment but nothing. So, now might be a good time to change shoes, yes?
She takes a pause, puts on a pair of really tall wedge sandals that are off-white canvas straps across the foot. She models them for a moment before seeing if these are her 'good luck' shoes. She goes back to gently pumping the pedal and cranks it a couple of times before it finally fires up ….with another small adjustment of the choke, of course. She does some revving to get it warmed up and running smooth before taking it for a good pretty good length drive during this beautiful evening we're having.
Mostly uncut to show the casual nature that leads up to a lot of our videos.
---