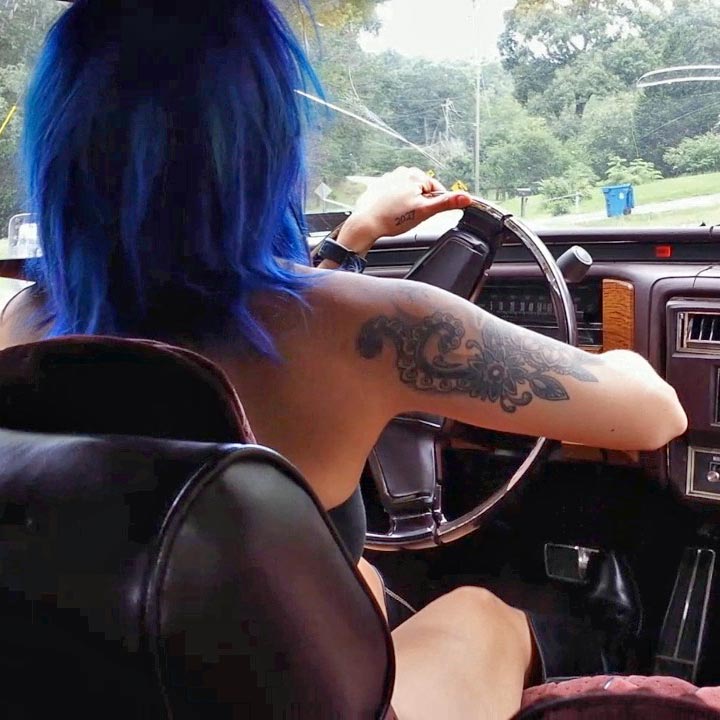 Jane & Vassanta Take the Caddy Out, 1 of 2
August 8th, 2022
Vassanta meets up with Jane and Jane has the slick idea to take the Cadillac. Both girls admire their boots for a second and then scurry over to the old Caddy and hop in. Jane is driving first and gets the car started after it protests a bit. She's got her big black boots on with a pair of short cutoff shorts and a black tank top. She ends up having lots of issues with the old Caddy as it stalls throughout her drive.
A mix of cranking, revving and driving with a good bit of stalling mixed in. Filmed from two different cameras.
**Sorry for the crappy color of the video. This new camera (at the time) was garbage. Tried color-correcting in post but it was a bitch!
---