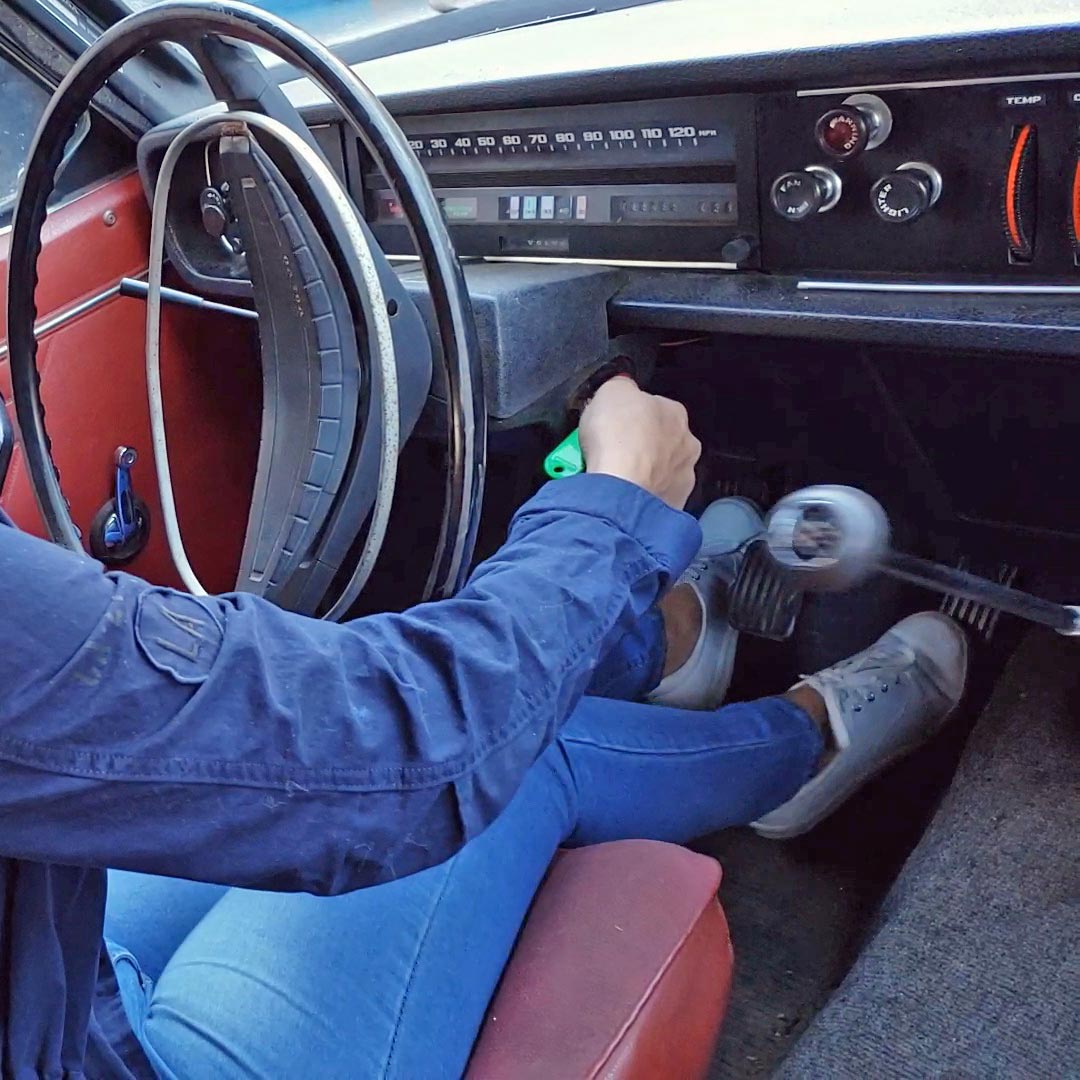 Jane & Vivian Run to the Parts Store, 1 of 5
April 30th, 2022
Gotta go grab some parts that came in. Gotta move, park and swap some cars first.
This series starts in the Volvo with Jane and she's going to follow Vivian, who is driving the Camaro parked in front of her. The Volvo starts up for Jane easily but Vivian isn't having the same luck. Jane is watching and listening to Vivian having a hard time starting the Camaro. She's getting antsy and is like, "Come ooooon Vivian, hurry!" but all you can hear is the Camaro cranking over. Then Jane's car, the Volvo, chugs and dies…she should have been paying attention instead of giving Vivian shit.
She cranks the car and it takes a bit to get fired up again. But once she gets it started, she keeps revving it while she continues to wait for Vivian. Jane is wearing a cute pair of Keds and is just sitting there, revving the car and sipping on her coffee while poor Vivian is having issues. You can see a plume of flooded exhaust fumes come pouring out the back of the Camaro when Vivian finally gets it started and it looks like we can head out…after we maneuver around the driveway that is blocked.
---