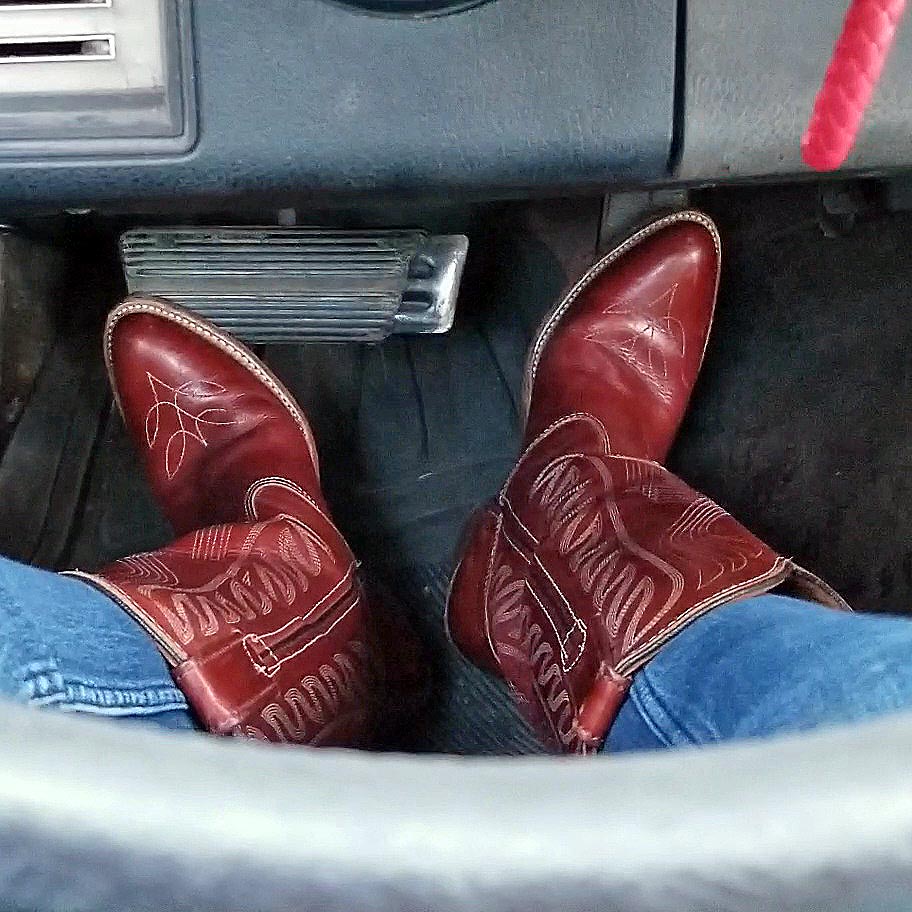 Jane & Vivian Run to the Parts Store, 2 of 5
May 19th, 2022
Gotta go grab some parts that came in. Gotta move, park and swap some cars first.
This clip now shows Vivian, from her point-of-view, the issues she was having starting the Camaro. She cranks it till it starts and revs it up before doing some maneuvering around to get onto the road. A little bit of her driving it before the clip ends.
She's wearing her vintage red Frye cowgirl boots over denim jeans, tan leather gloves and a denim jacket.
---