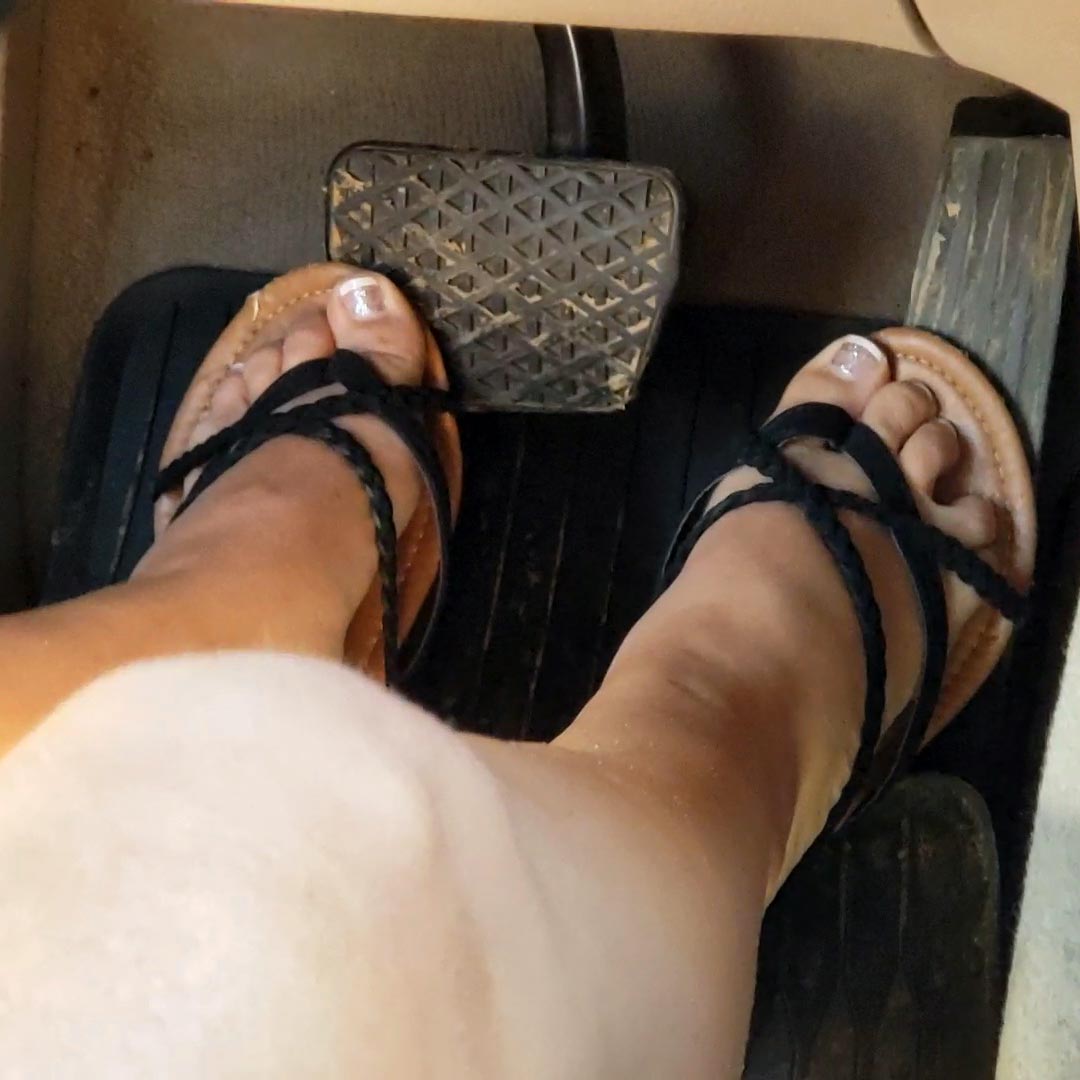 Jewels Taking the Struggling BMW to Get Registered, 1 of 2
November 16th, 2021
Well, before the BMW was a complete shit-turd of a car, we could somewhat drive it around town. This was my adventure with Jewels getting the BMW to and from the local courthouse to plate the piece of junk. It runs decent most of the way but it does have some issues here and there.
Of course, no one is going to give a smoking hot blonde in a convertible BMW that's broke down a hard time. She drives in heavy traffic, revs when idling because it's necessary and works her way to the place we need to be.
She's wearing a purple tank top, daisy dukes and tan leather flip flops.
---