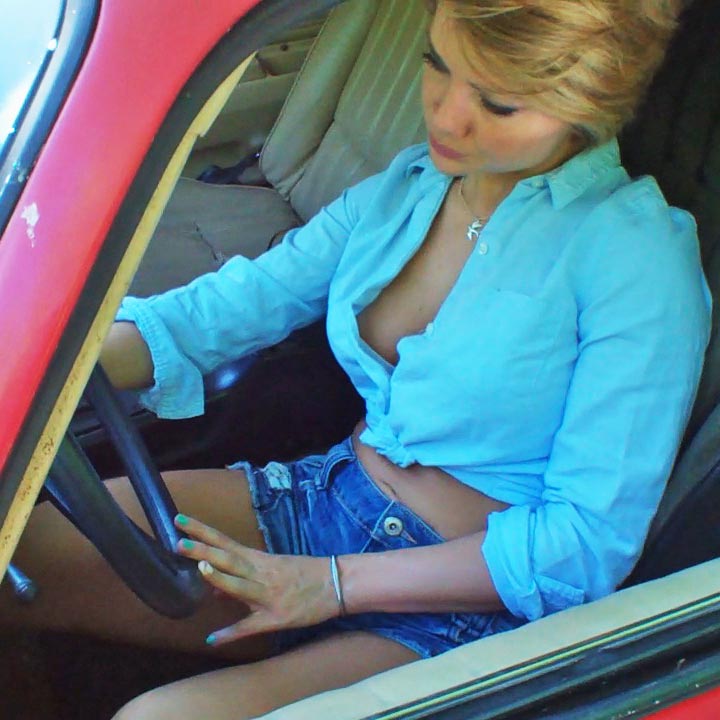 Kimberly Heart Cranking the '77 Z28 Daisy Dukes & Cowgirl Boots, 1 of 2
February 11th, 2022
It's hard not film some intro footage of Kimberly basking in the hot southern summer sun. Her itty bitty shorts, tied-up button-up shirt that is barely on and some pure country leather cowgirl boots.
"Guess I'm gonna take the Camaro out, if I can get it started. It's one of those beautiful days. I mean, come on, I'd look hot in it." she says, completely understating the fact that yes, she will/does look hot in that old pony car.
She hops in, finds the keys and tries to get it started but that starter sounds sick, battery sounds weak and she's pumping the hell out of it and it's not sputtering. Her little drive might not be happening.
---