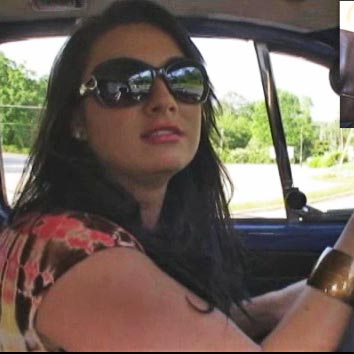 Mandie Sunny Afternoon Driving the Bug in Brown Cowgirl Boots
October 15th, 2022
Taking the old '72 Super for a spin. Shes' got this sexy little dress on and some brown cowgirl boots. No set destination — just a tank of gas, an old car, a dude with a camera and the not-so-open road. lol Some narration by Mandie as she's driving along and kinda relearning how to drive a stick again. It's been a while, so she told me she might stall it a time or two. She does have issues at one red light where it was on a slight incline, so she was nervous.
"It might be a second, not gonna lie!" she yells out the window in anticipation of having issudes starting off in first gear. Anyone who has driven a stick knows that at a red-light, on a hill and a car behind you is the absolute worst! I have to kinda talk her through it so we can get moving again but she is hilarious trying to handle the car and the traffic situation.
**Man, I hate the double letter-boxing on my older videos! Back when I was using a free video editor and an old Sony Handycam Hi-8, that odd 720×480 resolution was something my free editor couldn't stretch out to fill the frame.
---