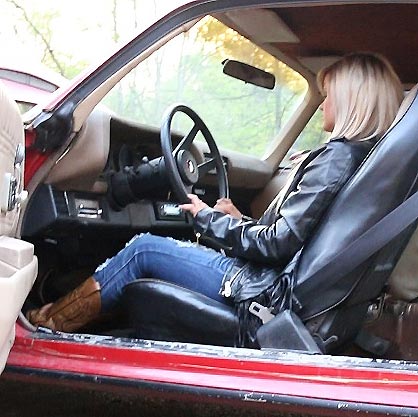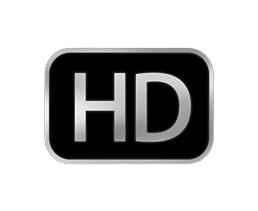 Riley Cranking & Revving the '77 Z28 in Black Leather Jacket & Black/Brown Cowgirl Boots
May 22nd, 2021
I kept filming but we were technically in between videos. The starter on the Camaro is about shot, you can tell by the way it's spinning over slowly in the beginning of the video. I ask Riley if it's out of gas, which she says 'No'. The charger is connected, so we let it sit for a bit.When she goes to start it after it's got some juice into it, it does sound better but it's still not firing up. She's been pumping it mostly this whole time like you would on an old car that's been sitting for a while; oddly enough there is no fuel smell in the air either, so I just tell her to hold the gas pedal to the floor. It finally sputters and fires up so she revs it for a bit to try and clear things out.
Now that it's running and seem to be smoothed out, I have her turn the car off to see if it'll start up again. She does and it fires right back up. Great! I think we're good, so she revs it some more until it stalls out in between some revs. It floods out quick this time and after pumping it for a bunch of tries, she remembers that holding it to the floor might help, which she does and voila, it sputters to life again!
Just in time, too, as the food delivery guy pulled into the driveway at the end of this clip. I told her to look in the rear-view mirror and she, so enthusiastically says, "It's the food."
Girl, it's foooood, get excited.
---