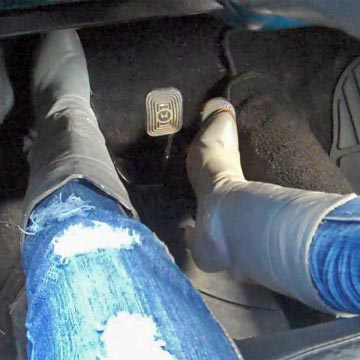 Riley Pedal Pumping Party in Denim Outfit & Gray Vintage Boots
January 21st, 2022
So what started as a 'start the Bug right quick' turned into a 17+ minute clip of Riley struggling with the Bug for a looong time and then not-so-long with the Camaro before it's battery died.
Poor girls left leg and foot were getting a workout. But she never asked for a break, she kept right on pumping the whole time. So hardcore! lol
Cranking and sputtering in the old little Bug that is super flooded. But when she does get it started, she let's it idle while she goes to start the Camaro but it's weak battery from the bad starter doesn't last too long.
---