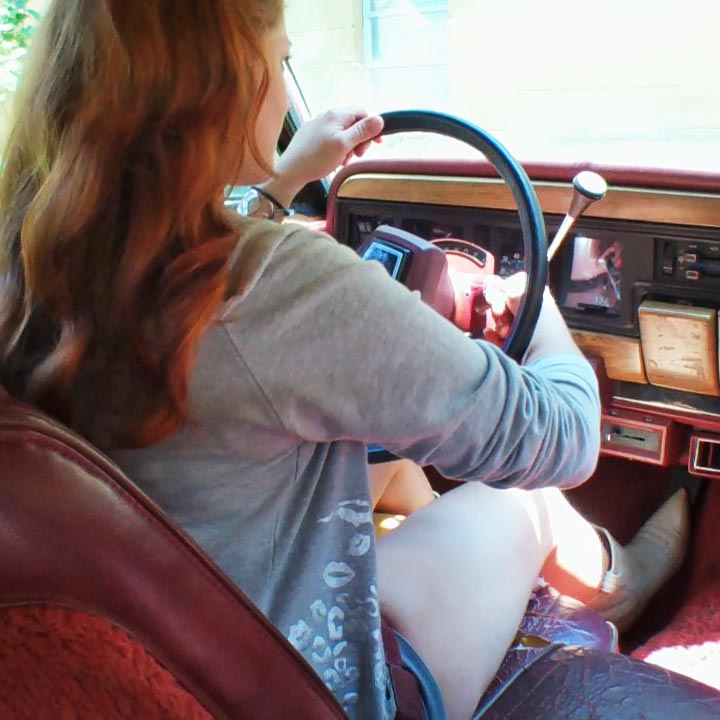 Vivian Ireene Pierce Struggling to Start the Jeep White Boots
September 17th, 2022
Filming from the backseat, you can see Vivian walk around the front of the Jeep to get in. The Jeep is parked in it's spot and she's ready to head out for some errands. She climbs in and you see her cute little outfit: a light gray hoodie, really short shorts (hello thighs!) and a pair of off-white leather cowgirl boots.
She gets buckled in and goes to start the car. She gives it a few quick pumps while cranking it for a few seconds before stopping. She pumps it a few times before trying again and still, no luck. Greeeeat, gonna be one of THOSE kinds of days.
It takes a while before the Jeep finally starts to sputter and sound like it might start. She sighs in frustration often because it is teasing her really bad. Just when she thinks she has it, it sputters and conks out. It's hard to find that sweet spot between revving it just enough to clear it out and loading up the carburetor too much and having it stall.
The video ends with her being stalled in the middle of the driveway. Who knows if she ever got her car started. People say she's still in the driveway to this day, trying to get her car started…..
---