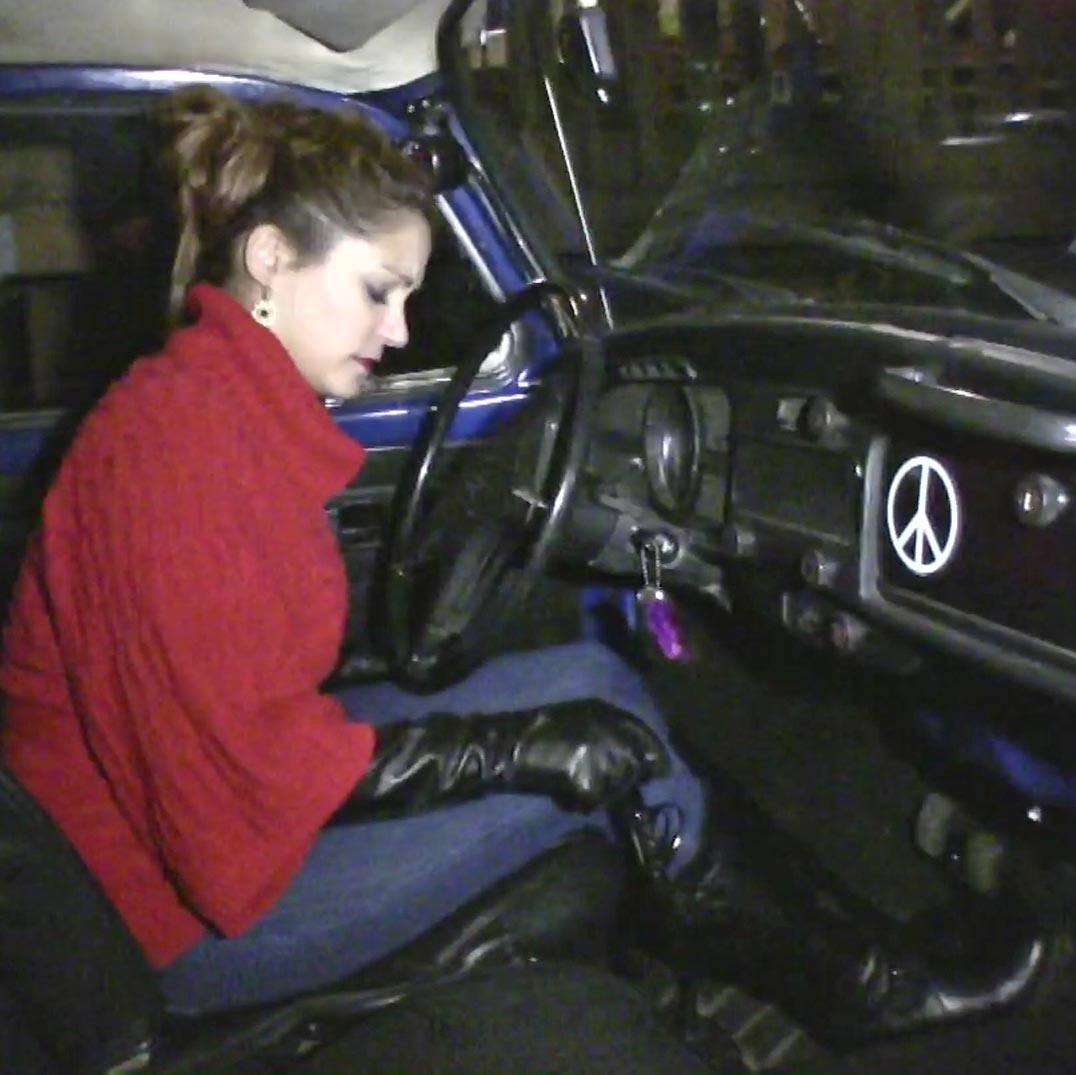 Vivian Ireene Pierce Annoyed at You Filming Her Moving Cars, 1 of 2
July 23rd, 2021
Date night is a go! She's all dressed up for you with her black leather gloves and black leather riding boots. All that is left is to move the old junker cars out of the way…that's where she starts to get annoyed. Not only does she have to move them but you're going to use that damn camera to film it all. EEERrrrggghhh!!!
She fusses at you while has troubles getting the Bug cranked up. She ends up killing the battery, which doesn't help her frustration at all. You change the battery for her because you're thinking the show must go on!
"If you really cared for me, you'd start this yourself and let me go back into THE WARM HOUSE!! Dammit!" she tells you as you just continue filming and watching her struggle.
---