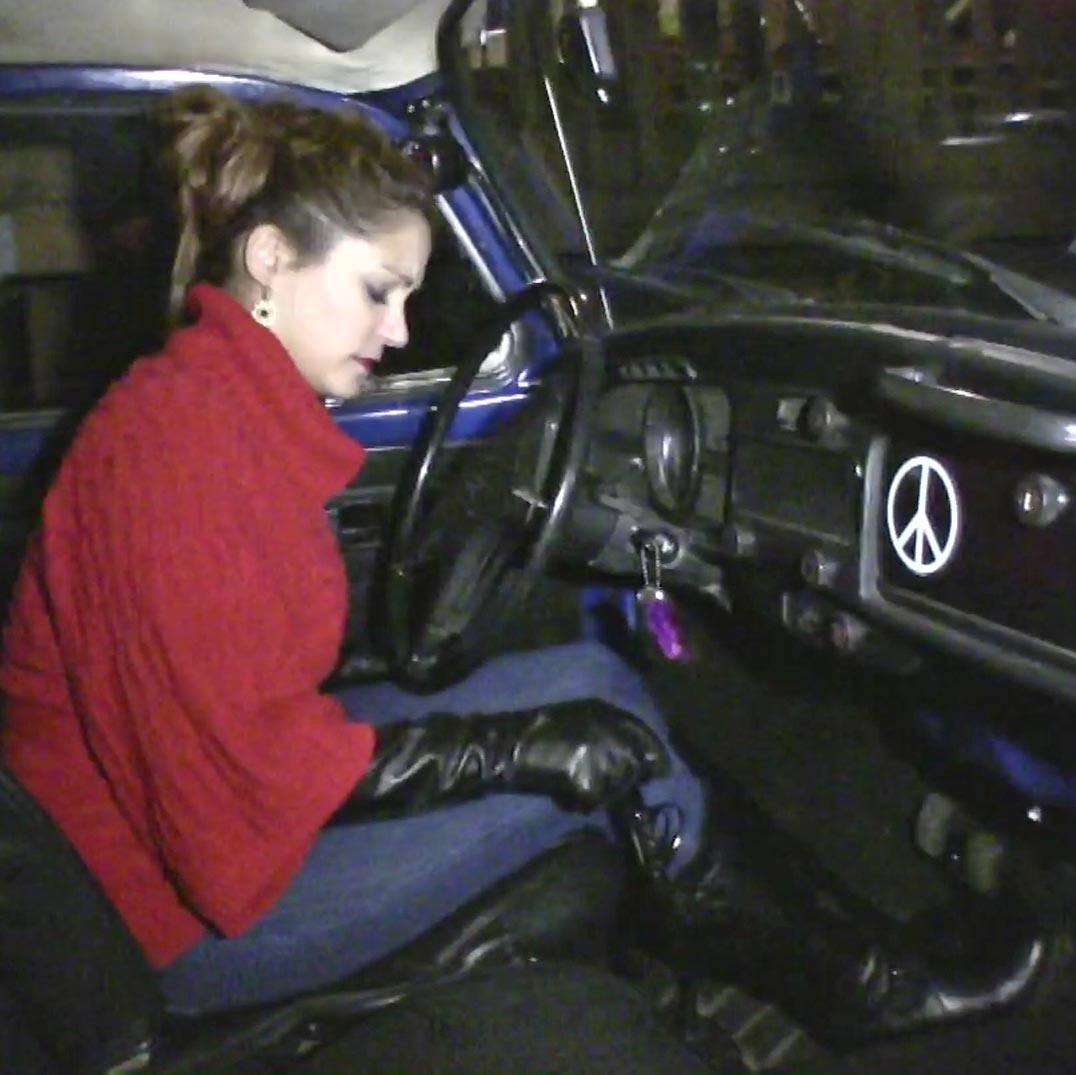 Vivian Ireene Pierce Annoyed at You Filming Her Moving Cars, 2 of 2
August 13th, 2021
Date night is a go! She's all dressed up for you with her black leather gloves and black leather riding boots. All that is left is to move the old junker cars out of the way…that's where she starts to get annoyed. Not only does she have to move them but you're going to use that damn camera to film it all. EEERrrrggghhh!!!
The battery is getting weaker in the Volvo and her frustration is getting stronger. She finally drains all the juice out of the battery and demands you change it or you can just push the car out of the way. You decide to change it.
Fresh battery is in and she goes back to cranking the car. If you keep these shenanigans up, you won't be getting lucky tonight!
---