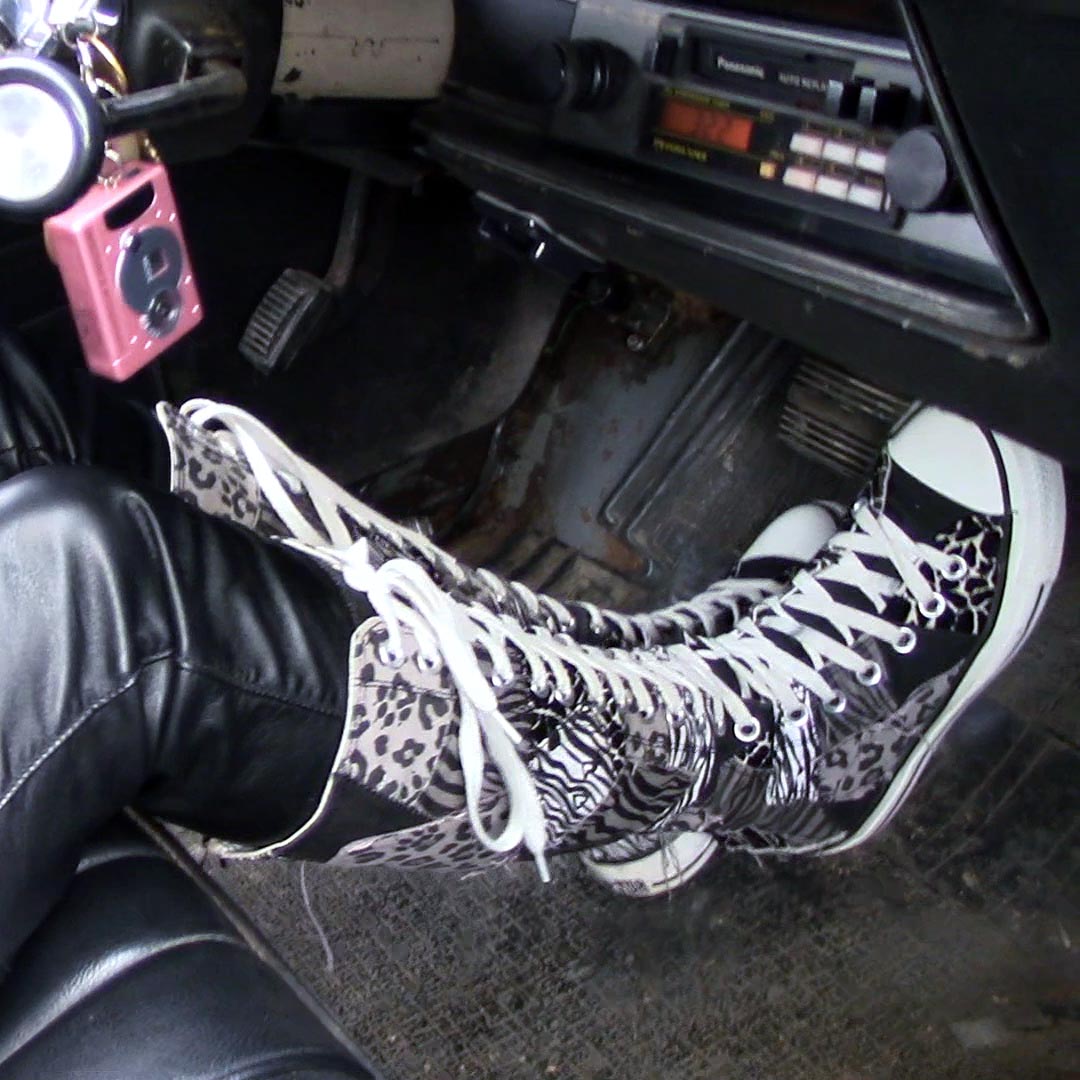 Vivian Ireene Pierce Knee High Converse Sneakers Crank & Drive, 2 of 2
October 13th, 2022
*This is the same scene as part 1 just viewed from the passenger side hand-held camera.
We had just filmed a custom video in this mall parking lot and are wrapping up. I think she stalled the Coronet in the middle of the driving aisle as she was pulling out of the spot. Which is why I started filming abruptly — I hadn't planned on anything happening but the Coronet said, "Hey ya'll, watch this!" lol
She cranks the car till it fires up and then we run to a drive thru to get something to eat, which is where the video ends. Lots of holding the brake pedal as we were dealing with slow traffic in this area due to the holidays.
---