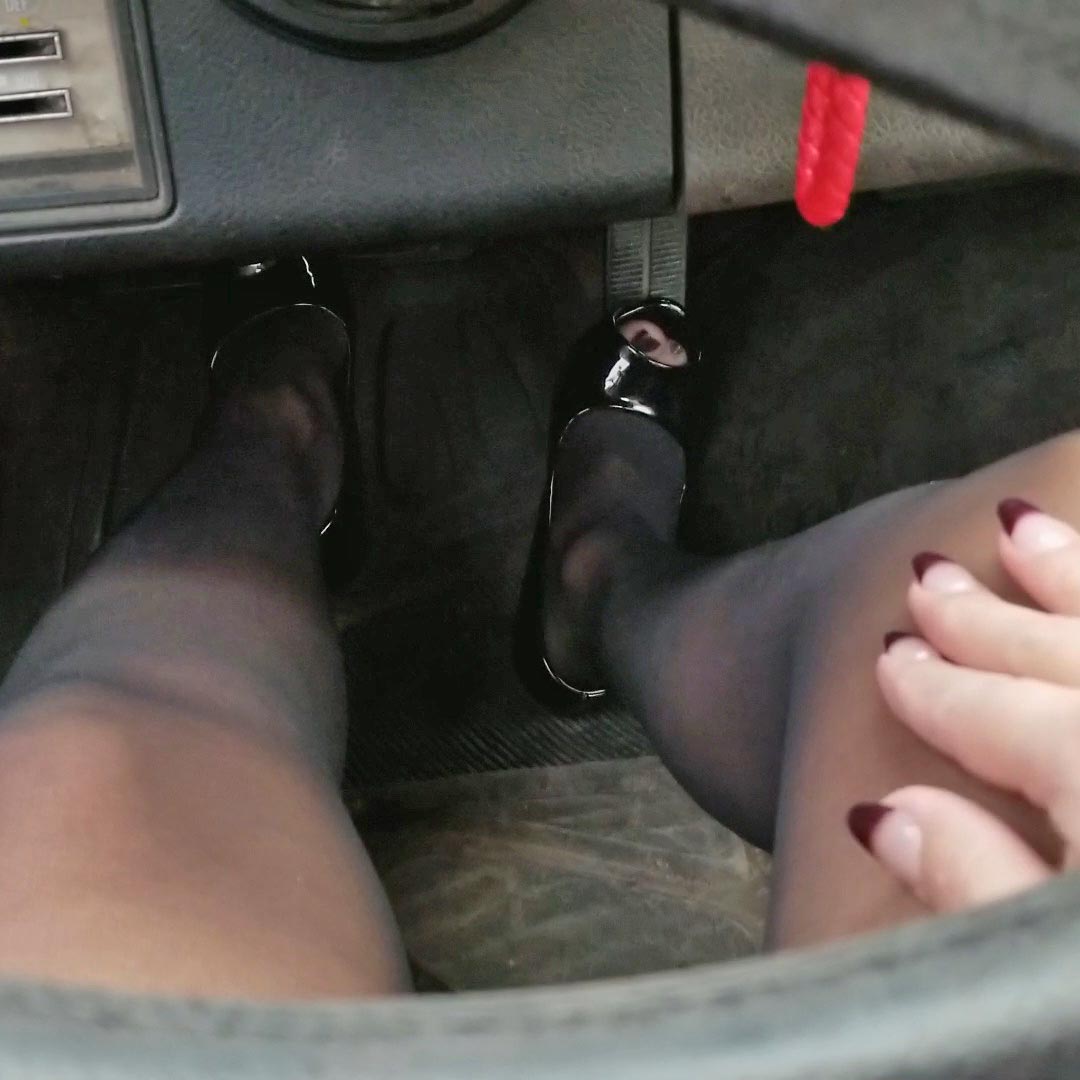 Vivian Ireene Pierce Black Sheer Hose & Peep Toe Stiletto Start, Rev & Drive POV
April 4th, 2022
She's driving the old Z28 and you watch all the action from her point-of-view.
She tries playing with the car in the beginning to see if it will be a little harder to start because it did fire right up. Which, for normal folk, that's what you want. But, you know, sometimes she loves to make it a challenge. She turns it off, hits the gas pedal a few times and cranks the engine over, hoping it might be a little flooded but the Camaro isn't really in the mood to be flooded too easily today.
Ugh, whatever, so revving it is then! She gives it a good romping session in her black patent peep-toe stiletto pumps. She even kicks off her right shoe to feel the pedal under her pantyhose-clad foot.
Now that is all out of the way, she hits the road!
---