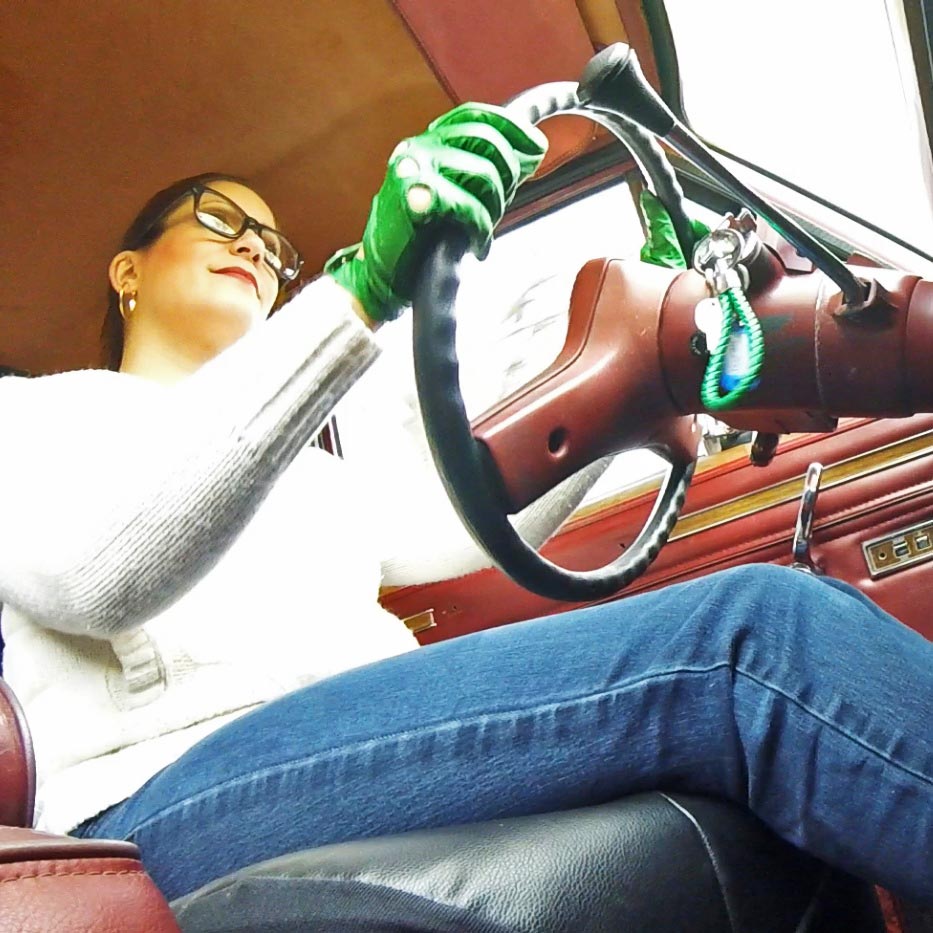 Vivian Ireene Pierce White & Green Adidas Sneakers & Driving Gloves Tease, 1 of 4
September 30th, 2021
"What are you doing down there?" Vivian asks after she gets situated in the Jeep. She's looking down at you looking up at her from the floorboard of the passenger side.
"Oh, you want to get a better view of my feet." she says in realization of your plan.
This first clip is entirely from this view while Vivian drives the full-size Jeep Grand Wagoneer around. She punches the gas and the big 360 engine kicks down a gear and makes a lot of racket to respond to Vivian's command. It seems she's got the command of two engines with one gas pedal.
---