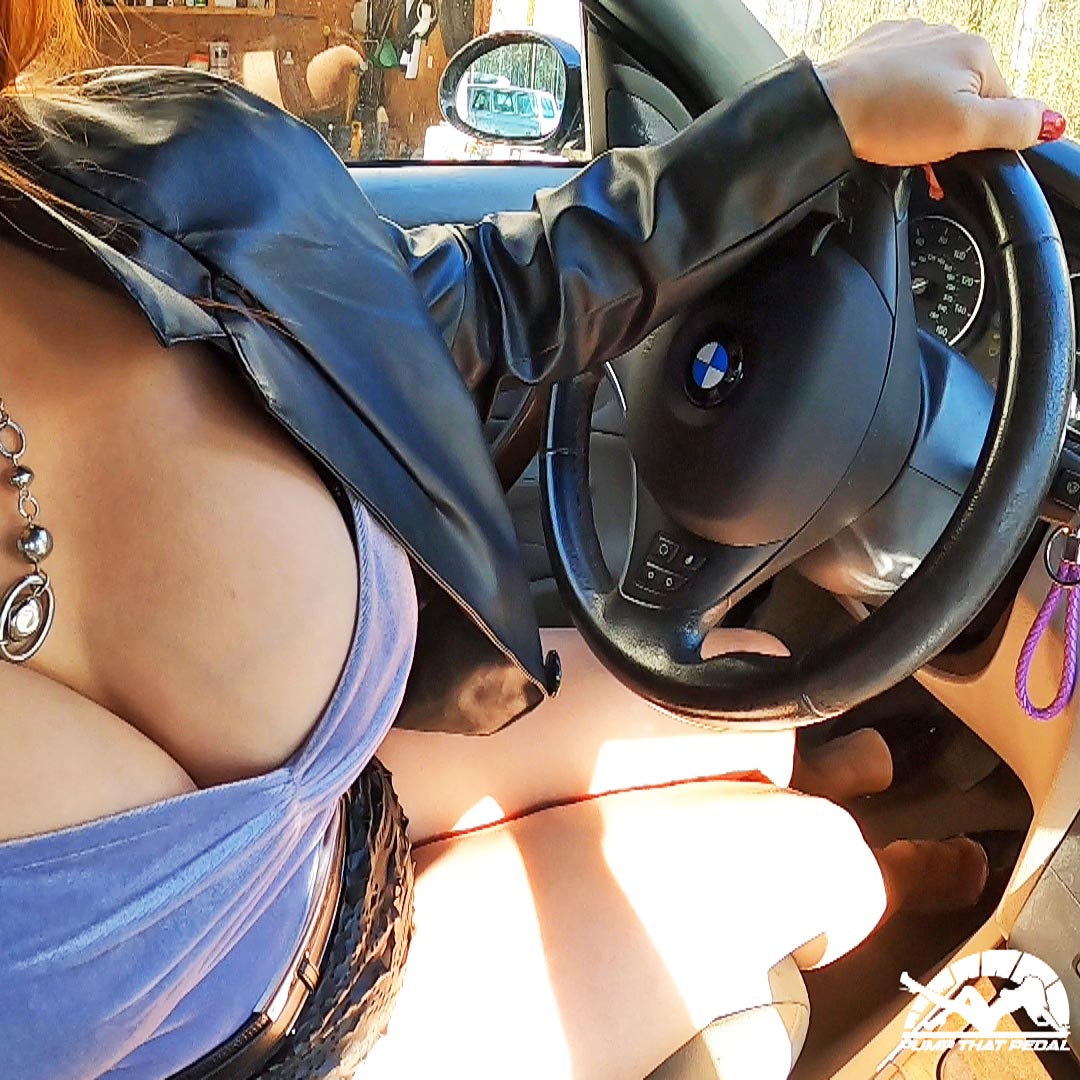 Vivian Ireene Pierce Revving the BMW in Black Pumps & Booooobs!
September 18th, 2021
Trying to see how the BMW is going to run today. She hops in, fires it up, backs it out of the garage and down the driveway before romping on the gas pedal. White smoke comes out of the exhaust and while it revs nice and smooth, it still doesn't idle for shit. Her shiny black pumps make the engine scream pretty good — not sure how our neighbors like that but hey, who cares?
For anyone curious, the BMW is done like Uncle Frank's first time deep-frying a frozen turkey for Thanksgiving. If ya know, ya know!
---