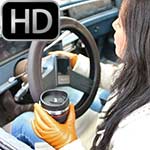 Hana Floods Her Car to Spend More Time With You
September 16th, 2018
You're walking her to her car after you two spent the night together. She enjoyed her time and hate that it has to end so soon but she has to get to work.
"Talk to you later sugar." she says as she walks the rest of the way to her car. You dig her outfit: leather trench coat, leather gloves, turtleneck sweater, tight jeans and sexy knee high boots. You turn and head to your car to leave for your job as well.
Watching from the passenger seat, Hana gets in the car with her coffee and looks back at you to smile and wave bye. She sees you turn to walk to your car and begins pumping the gas..a lot! More than she would need to get her car started on this cold morning. Looks like she might be trying to get both of you out of work today!
---