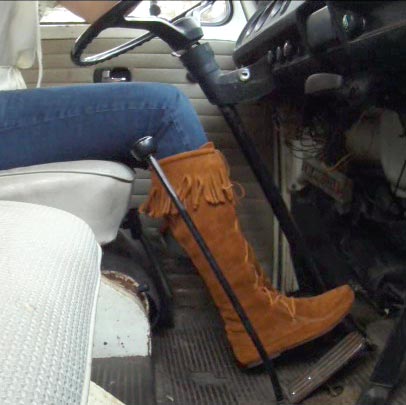 Paige Erin Turner Driving the Bus in Knee High Moccasin Boots, 2 of 3
November 18th, 2022
Paige takes the old '71 VW Bus out for a spin in knee high Minnetonka moccasin boots. One capture films over her left shoulder and another films her from the waist down from the passenger side, not picture-in-picture though. This was after she had her break-in drive in the bus and is getting more familiar with it. She's driving it harder, taking those rpm's up high before shifting and then keeping them high through most of the drive.
I'm in the backseat to help her out a bit and be an extra set of eye since it is a task turning the bus around. Visibility is shit in that thing.
We pick back up with Paige trying to make a 3-point turn in the old Bus at the end of the road. Fortunately no traffic comes down this way as it takes her a bit to get it turned around. A few stalls, some jerking and lurching of the bus and we're on our way again.
Then the camera moves to a low, passenger side shot getting her lower body and boots working the pedals.
---