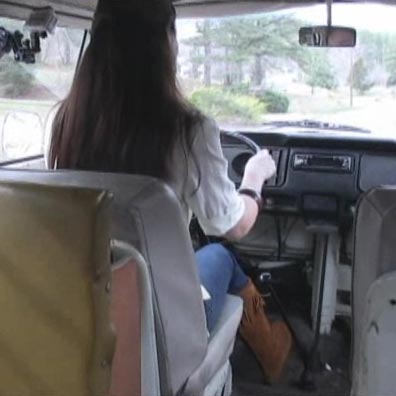 Paige Erin Turner Driving the Bus in Knee High Moccasin Boots, 3 of 3
December 13th, 2022
This picks back up with Paige in the driveway revving the rough running bus in her moccasin boots. This view is from the open passenger door. She's stabbing the pedal almost like she's trying to snuff out it's life. She turns the key off and starts pumping the gas till she smells gas and then turns the key to see if it starts back up. I mean, you don't want it to not start if you accidentally stall it out.
"That's a much smoother start!" she says when the engine fires right back.
Now comes the fun part of watching all the action from way in the back of the bus and trying to hang on as she lurches you around!
---