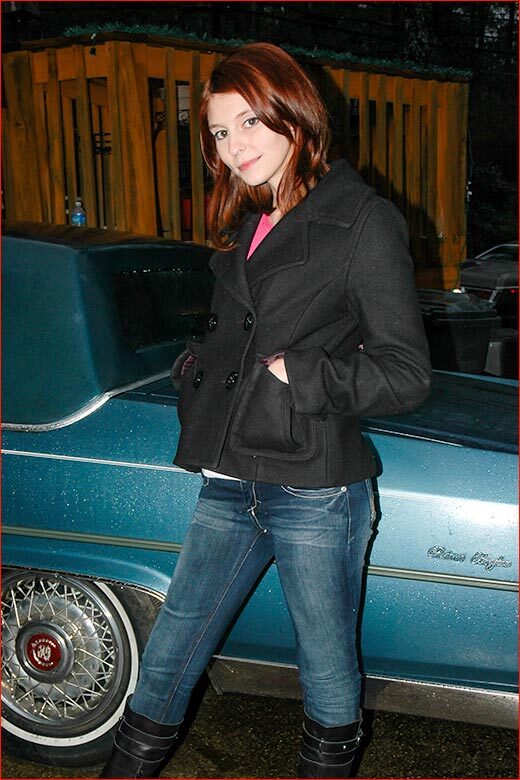 Shoe Size: 6
Favorite Type of Shoe: Stilettos
Smokes: no
Favorite Car: Infiniti G35 Sport Edition & Shelby Cobra, both in black!
What cars do you or have you owned?
Red 2000 V6 Mustang, 2004 Yellow Pontiac Sunfire
Worst Car Trouble Experience:
Just got off work and driving home when my car started to sputter and then died. I coasted safely to the side of the road and tried starting the car but it wouldn't stay running, it kept sputtering and dying. After a few tries, it stopped sputtering and just started cranking endlessly. I tried pumping the gas a bit to see if that would help but after a few minutes of no results, I figured I was out of gas since my needle had been messed up for a while. I got out and walked a good ways to a gas station and back, in heels…and no guy offered to stop and help! I put a few gallons of gas in the car and got back in to start it to drive home. I got scared because it didn't start up right away and I thought it might of been something else. After about the 4th try and some quick pumping of the gas, the car started.
Joined PTP: January 17, 2010
From: Alabama
Birthdate: December 20, 1989